Rabbids Rumble dated for November
Think Pokémon with luchador and dragon costumes.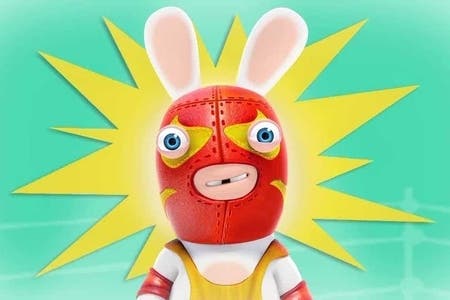 Rabbids Rumble - the latest in the Rayman spin-off series - will beat their delayed former mascot to stores with a 16th November release date in the UK, according to Ubisoft's new trailer below.
Rabbids Rumble will be the first game in the series to feature turn-based multiplayer battles. It sounds a bit like Pokémon with its emphasis on collecting 100 different Rabbids across seven worlds.
It will also feature one-on-one multiplayer battles along with Street Pass functionality for sharing scores, gaining training bonuses and unlocking new Rabbids.
Now check out the gallery below where Ubisoft narrowly avoids copyright infringement.