Rabbids Rumble announced for 3DS
Turn-based battler terrorises your ears this November.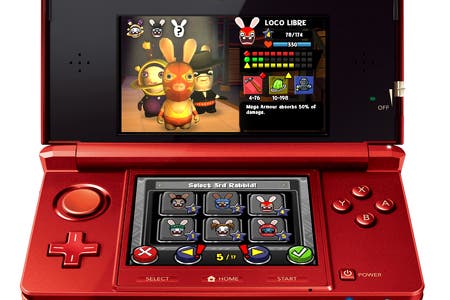 Rabbids Rumble arrives on 3DS this November, publisher Ubisoft has announced.
It seems to be some kind of Pokémon-esque collect 'em up where you have to go off in search of 100 different Rabbids across seven distinct worlds.
Expect turn-based combat and various mini-games, all of which promise to make use of the 3DS's various unique features.
There's multiplayer battling on offer too, as well as various SpotPass and StreetPass features.
Check out the screenshot gallery below for a closer look.