R-Type Dimensions is heading to Switch and Steam later this year
Due "winter 2018".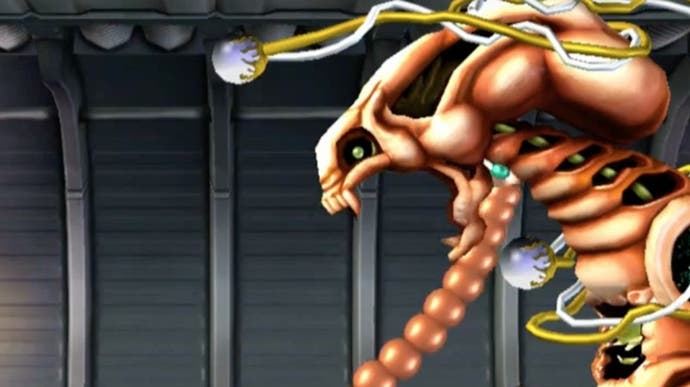 Classic arcade shoot-'em-up compilation R-Type Dimensions is heading to Switch and PC later this year, publisher Tonzai Games has announced.
R-Type Dimensions first released on PlayStation 3 and Xbox 360 almost a decade ago, back in 2009 (earning an old-school Eurogamer 8/10 at the time), and bundles together all eight stages of developer Irem's 1987 arcade classic R-Type and its six-stage sequel R-Type II, giving each an optional lick of paint.
Both games are playable either using their arcade original 2D sprites or with more modern 3D graphics and upgraded sound, and players are able to switch between either on-the-fly.
R-Type Dimensions also introduces couch-based co-op for two players, as well as a more competitive two-player experience, with collision enabled. There's also a level select option for practice purposes, and Infinite Mode, offering unlimited lives. Additionally, R-Type Dimensions features online rankings and slow motion play.
New to the Switch and PC version are fast forward functionality, enabling players to speed up the game at any time, and a "full power-up mode" for Infinite Mode, in which ships can be boosted to maximum weapon. There's also support for custom controller configuration and, rounding things off, achievements on Switch.
Tonzai Games hasn't given an exact release date for R-Type Dimensions on Switch and Steam just yet, but says it will arrive in "winter 2018".