Quirky 60-second puzzle adventure Minit is currently free on the Epic Store
And there's a week to grab it.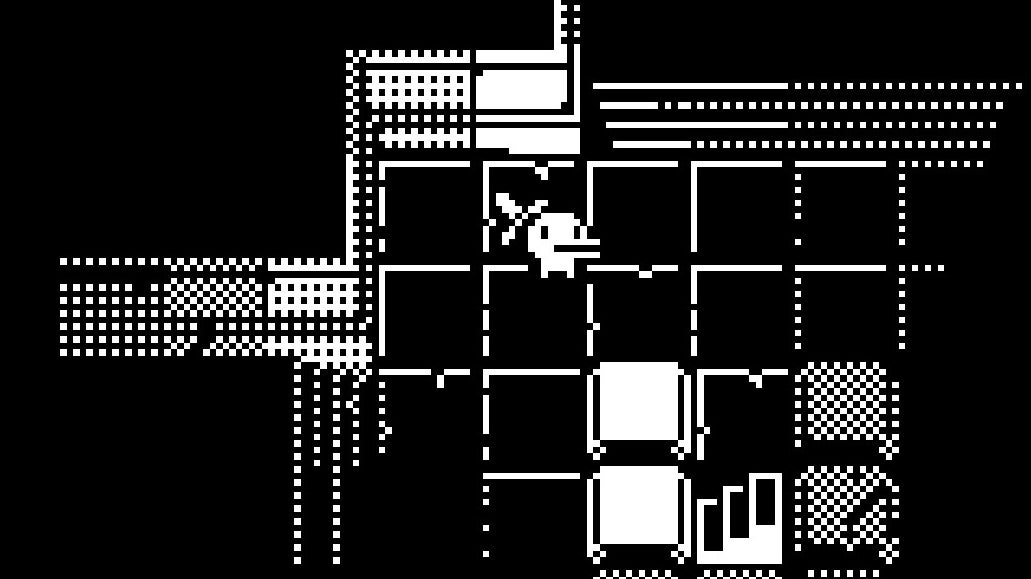 Minit, the quirky, critically acclaimed 60-second puzzle adventure from Willem Nijman, Dominik Johann, Jukio Kallio, and Kitty Calis, is currently free on the Epic Store.
In Minit, players embark on a spirited, bite-sized adventure, presented something like an old-school top-down Game Boy RPG. Step outside the front door of Minit's duck-like protagonist and you'll find a whole monochrome world of mysteries, enemies, people in need of help, and secrets waiting to be discovered. The problem, however, is that there're exactly 60 seconds to get everything done, and once the clock hits zero, our plucky hero keels over dead.
The challenge, then, is to push forward as best you can, usually in fits and starts, memorising steps, solving puzzles, and uncovering secrets that might provide a more efficient means of reaching your goal. Items and other key elements persist between runs, and if you manage to get to a safe house on your adventure, that's where your 60 seconds begin next time around.
"As you might expect," wrote Eurogamer contributor Vikki Blake in her Recommended review, "the 60-second cycles mean gameplay is usually quick and dirty, offering a selection of fight-this, fetch-that, and hide-and-seek quests, their allure somewhat artificially bolstered by your ever-looming expiry date... And just when you think you've had enough and can't be bothered to keep trekking through the same old places again, you'll happen upon a new resting place, opening up another window of exploration in this curious world."
"Despite the monochrome palette and simple, wholesome story," Vikki concluded, "Minit's world is stuffed with charm and character that belies its lo-fi presentation - and it's a lovely way to while away a few spare minutes of your own."
And if that sounds at all appealing, you can add Minit to your Epic Games Store library for free right now until 10th October.