Puma is launching a pair of Sonic-themed trainers
Out this June.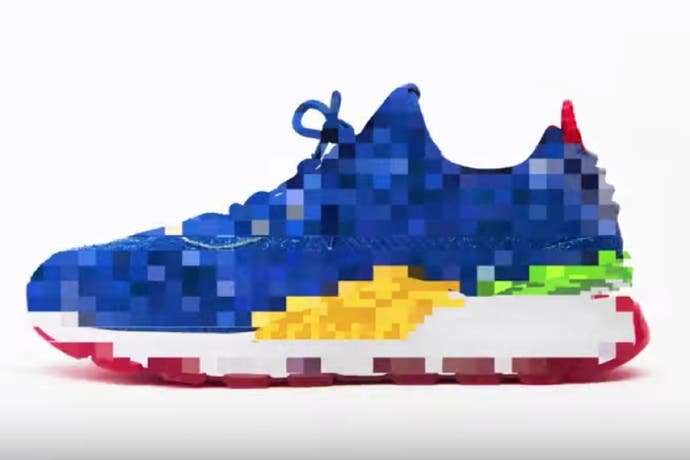 Sega and Puma have joined forces to produce a limited edition pair of Sonic-themed trainers. They are not the trainers you might be expecting.
The footwear-based collaboration is snappily-named the PUMA X SEGA RS-0 SONIC. "For over 25 years, says Puma's announcement trailer, "Sonic has strived to be forever faster. In 2018, he's hitting top speed and so is his style". Cue a picture of a shoe, blurred by pixels and not quite ready for its full reveal.
About all I can say with confidence is that the design isn't, perhaps surprisingly, based on Sonic iconic red sneakers. Instead, they're predominantly blue, with a red soles and splashes of green and yellow. Whatever else the pixels are masking, I do not know.
The PUMA X SEGA RS-0 SONIC is apparently based on Puma's classic RS line of trainers from the 1980s, which the company has elected to revitalise this year. The RS-0 is actually one of two contemporary re-imaginings of the earlier line, and is slimmer, sleeker than its RS-100 counterpart. That, by the way, is the most I've ever written about shoes.
If you're interested, Puma says the full reveal is due soon, with a release expected this June.