Puke! RollerCoaster Tycoon World looks...
Yeah.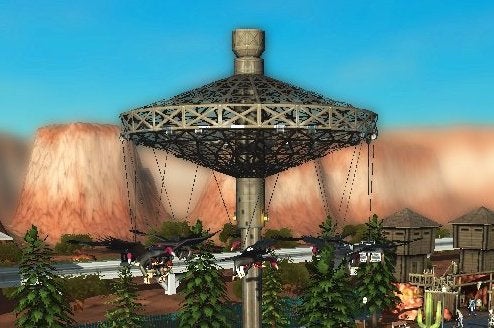 Modern day Atari is making a new RollerCoaster Tycoon game, and it somehow looks worse than 2004's RollerCoaster Tycoon 3.
The video, below, shows off the visuals of RollerCoaster Tycoon World, the first new entry to the RollerCoaster Tycoon franchise in a decade.
Atari came under fire for its microtransaction-fuelled RollerCoaster Tycoon 4 Mobile, released in 2014. So it then promised the PC game, what is now RollerCoaster Tycoon World, would be "a completely different game".
While that may be the case in terms of its business model, on the graphics front RCTW looks little better than a basic mobile game.
Here's the official blurb:
Atari has commissioned development of a new RollerCoaster Tycoon, the trademark of which is registered by series creator Chris Sawyer, to Seattle-based Area 52 Games. It's being produced and distributed by RCTO Productions, LLC, an affiliate of Atari Interactive, Inc. It doesn't look like they've thrown much money behind the project.
RollerCoaster Tycoon World is out mid 2015.