RollerCoaster Tycoon World is a bit of a mess
Off the rails.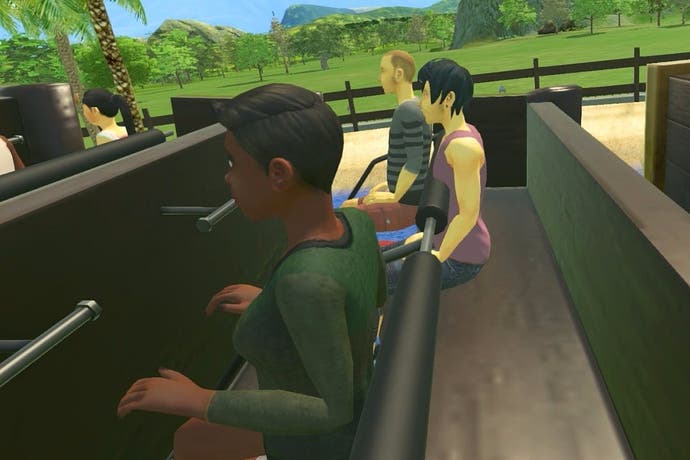 This week Atari launched RollerCoaster Tycoon World on Steam as an Early Access title - and unfortunately it's a bit of a mess.
Fans were already upset with the publisher for launching the game on Early Access in the first place - they'd expected a full release in shops back in December. The fact the game costs £29.99 in Early Access form only fuelled the dissent.
Now RollerCoaster Tycoon World is out in the wild, customers are giving it a kicking in user reviews. The game has over 1100 user reviews on Steam, and they're mostly negative.
Here's a snippet: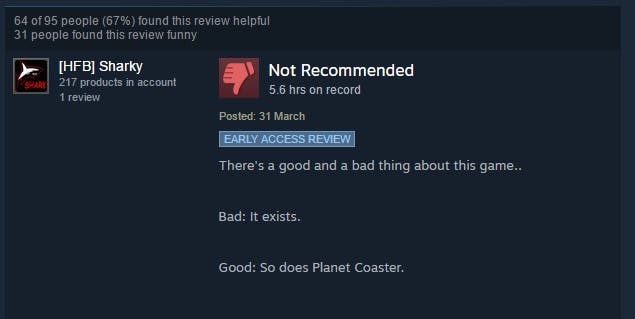 Ouch.
Eurogamer video whizz Chris Bratt got stuck into the game to see the damage for himself. In the video, below, Chris and I discuss RollerCoaster Tycoon World's problems, and show off a particularly nasty bug that locked Chris' "peeps" in some nightmarish jerky animation dance.
Yesterday developer Nvizzio took to Steam to respond to the negative "day one feedback", promising improved graphics, better optimisation and fixes for the many "peeps" animation bugs and glitches. It came with the following message:
RollerCoaster Tycoon World has only been out for a couple of days, and already it looks like it faces an uphill battle.