PS Phone Xperia Play official
Bonkers advert twiddles thumbs.
The Xperia Play – Sony Ericsson's "PlayStation Phone" – was finally made official last night with a bonkers telly advert that premiered during the Super Bowl.
According to an update on Sony Ericsson's Facebook page, the Android device launches at 6pm UK time on 13th February with a full unveiling at the Mobile World Congress event in Barcelona.
Xperia Play features a sliding mechanism that reveals a direction pad and PlayStation's trademark square, triangle, circle and X face buttons.
It will utilise the PlayStation Suite, allowing users to access Android games and PlayStation One games downloaded over the PlayStation Network.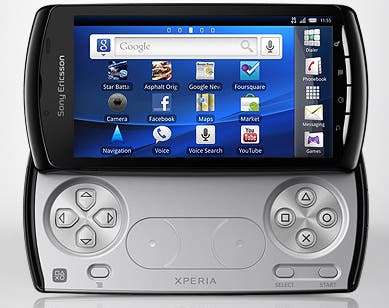 Xperia Play was – alongside Sony's PlayStation Portable successor – one of the worst kept secrets in the industry.
Reports suggest its screen is "on par" with the iPhone's Retina display. Sony's Bravia technology is said to have "trickled" in, with Sony Ericsson considering leveraging the Bravia brand when highlighting the display.
Digital Foundry analysed the leaked specs last month. What was said? "The PlayStation Phone looks like an interesting, if somewhat unremarkable piece of hardware. It's down to the games to convince us of its prospects."