Predator VR pops up for PSVR
What the hell are you?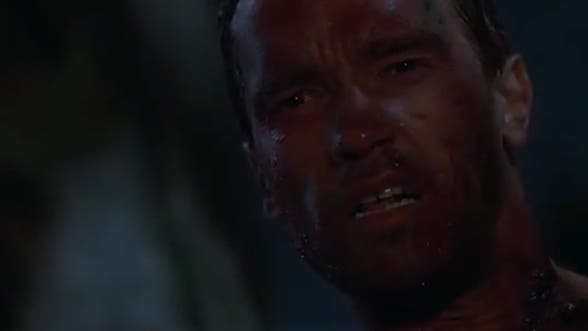 Sony recently announced a surprise Predator video game for PlayStation 4 - but it appears the Sony Predator love-in doesn't stop there.
Trophies for an unannounced Predator VR game popped up on Exophase, a website that specialises in trophy and achievement tracking. A cursory glance at the list reveals trophies named after famous Predator quotes. You get the Sexual Tyrannosaurus trophy, for example, for clearing the jungle without dying. The trophies also reveal a campaign, a horde mode and a multiplayer mode. It sounds like you can play as a human or the Predator in the multiplayer mode.
That's all we know about Predator VR for now. The Predator game announced for PS4 during the recent State of Play broadcast, subtitled Hunting Grounds, is a competitive asynchronous multiplayer experience that sounds a bit like Evolve. It's developed by Illfonic and due out 2020.