Arnie is coming to Predator: Hunting Grounds
I'm here!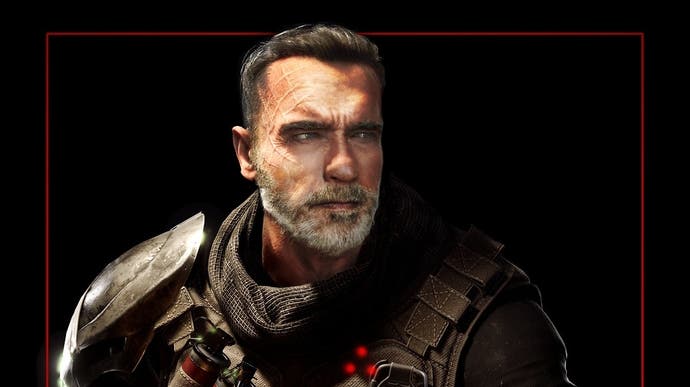 Arnie is coming to Predator: Hunting Grounds.
Specifically, Dutch, the character Arnold Schwarzenegger played in the first Predator movie, is coming to Sony's PlayStation 4 and PC game.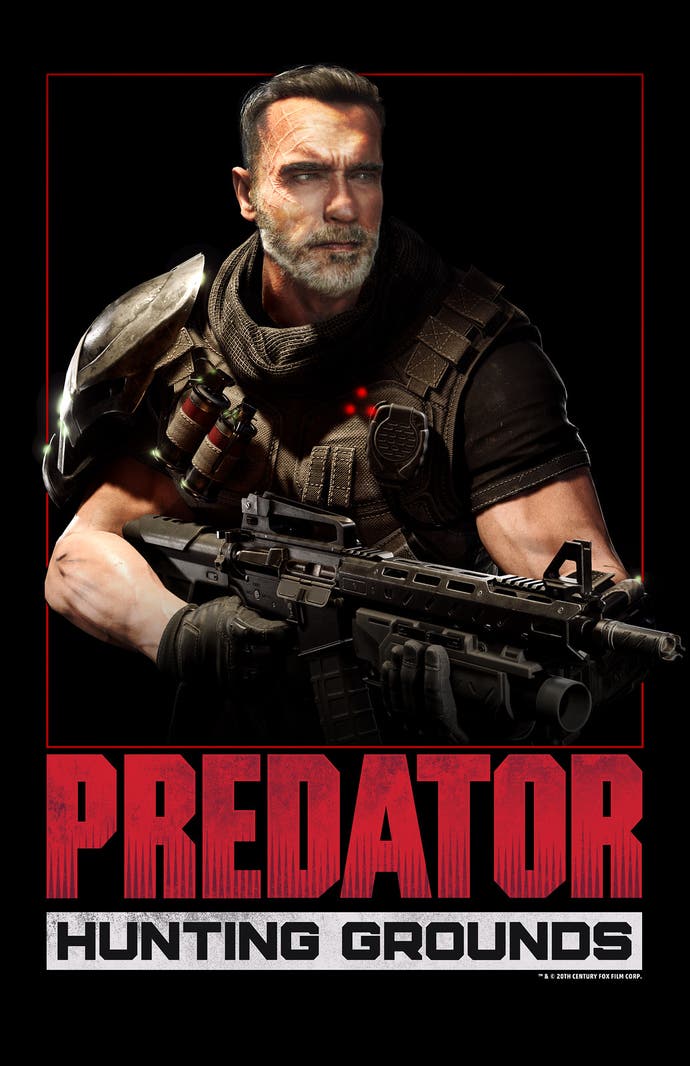 "Future" Dutch arrives in the Predator versus soldiers multiplayer game on 26th May in free and paid DLC form. The free update for all players adds a series of voice tapes you earn as you level up. These voice tapes include lines of dialogue recorded by Arnold Schwarzenegger himself and, according to developer Illfonic, reveals where Dutch has been all these years in his own words. Perhaps the tapes will also reveal the story behind Dutch's grid of facial scars, too.
The paid DLC pack lets you play as future Dutch and get early access to the QR5 Hammerhead Rifle and Dutch's knife from the film (both of these will be available free for all players later in June).
>Chris Tapsell reviewed Predator: Hunting Grounds for Eurogamer and called it "a naff waste of great material". "A predictably grim spin on a legendary action licence that really deserves better, Predator: Hunting Grounds is unworthy prey," he said.