Pre-owned game sales are in freefall in the UK
Wait a second.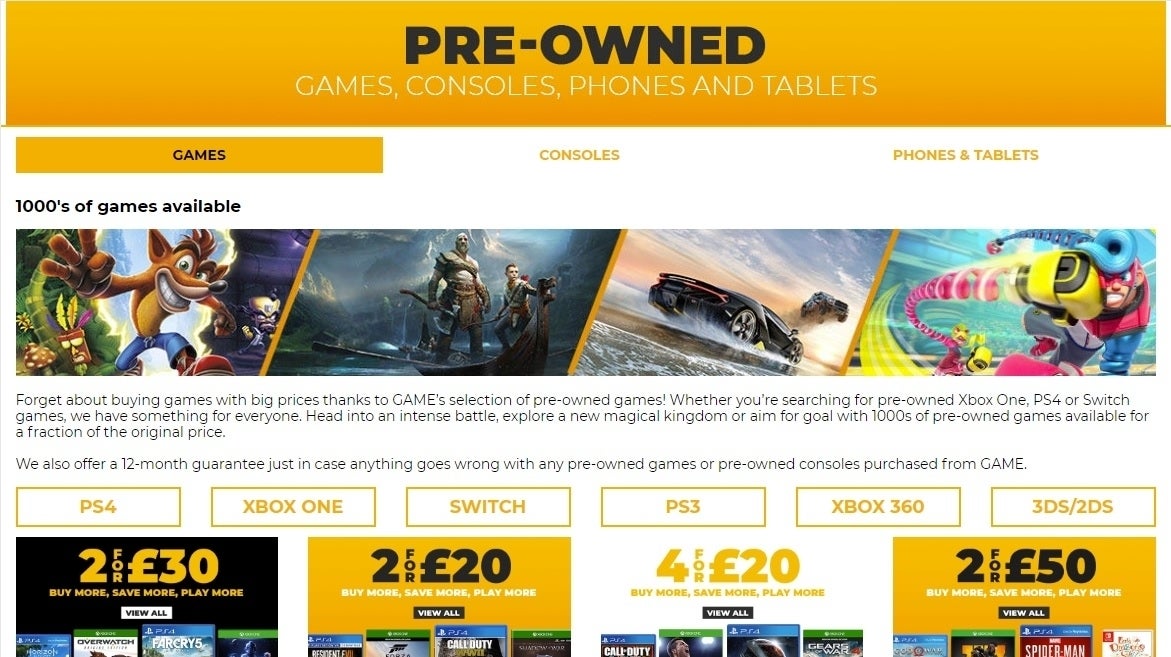 Pre-owned video game sales are in freefall in the UK, according to a new report.
Ukie - the trade body for the UK's games and interactive entertainment industry - released new data today revealing pre-owned software sales were down 30.8 per cent year-on-year in the UK, from a value of £98.2m in 2017 to £67.9m in 2018.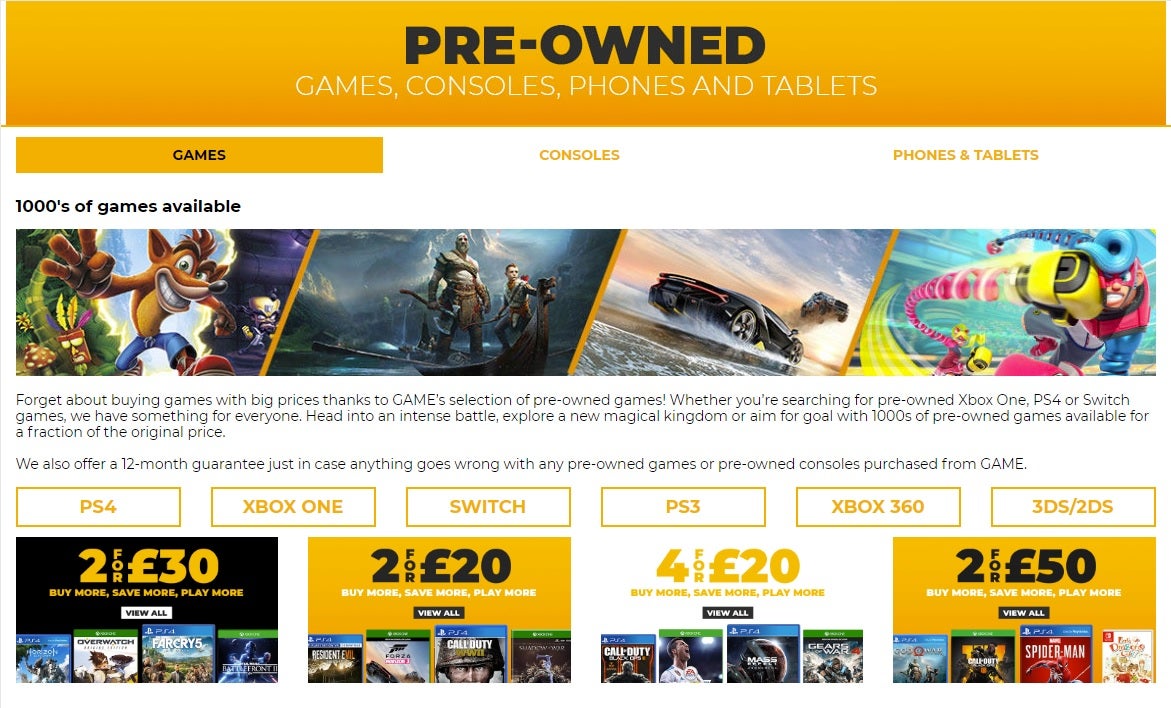 The significant drop in pre-owned game sales comes amid an uptick for the UK games market overall. Software revenues exceeded £4bn for the first time, up just over 10 per cent, and hardware was up 10.7 per cent to £1.57bn.
But the massive pre-owned sales drop can be more directly related to the significant increase in digital and online revenues, which were up 20.3 per cent to a record £2.01bn.
The changing face of video games has squeezed the life out of the pre-owned market, which was once the lifeblood of video game retail in the UK. With fewer big-budget, triple-A video games coming out, the focus on Games as a Service and an increasing trend towards downloads has had a significant impact.
Games, now, are designed to be played for months, even years on end, with live services key to ongoing publisher revenue. Fewer people are trading in games, which means there are fewer pre-owned games available to buy.
And then there's the push for subscription services from the likes of Microsoft (Xbox Game Pass), Sony (PlayStation Now) and EA (Origin Access), among others, which sell you access to a library of titles for a monthly fee.
Ukie said digital and online revenue growth was fuelled by the success of online-only games such as PlayerUnknown's Battlegrounds and Fortnite. In fact, this segment, which includes full game downloads, DLC and in-game transactions, is now 50 per cent of all UK software revenue.
The likes of GAME and CEX, which sell pre-owned games, will be most impacted by the changing face of video games in the UK. GAME, which is trying to reposition itself as an event and retail experience hub, still trades in pre-owned, while CEX depends upon it. But it's not hard to imagine a disc-free future for video games, which would eliminate the traditional pre-owned market entirely.
"The UK games industry is a cornerstone of the country's cultural landscape and continues to work hard to create new, innovative and exciting content that consumers want to experience, and that helps to drive the industry forward year-on-year," said Dr Jo Twist OBE, CEO of Ukie.