Porsche making its way to Forza Horizon 2 tomorrow, confirmed for Forza Motorsport 6
EA's grip on one of its big licences is softening.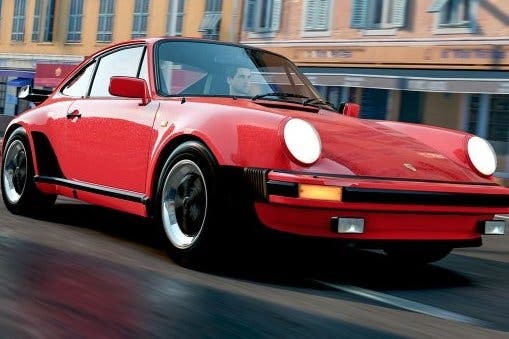 Porsche is coming to Forza, with Horizon 2 getting a suite of Stuttgart's finest tomorrow, and with the famous marque also confirmed for Forza Motorsport 6.
EA's famously had a stranglehold on the licence in recent years, though its grip has softened a little. Forza Motorsport 4 received a pack of Porsche cars thanks to an agreement between EA and Microsoft that has been struck up again for the Xbox exclusive series.
For now, players can rejoice in a meaty bundle of cars in Forza Horizon 2 which takes in the 918 Spyder supercar as well as classic fare such as the 959 and 944 Turbo. 10 cars feature in total and will be live tomorrow for a price of $9.99 (about £7.99, though UK price hasn't been confirmed just yet).
Here's hoping the mighty Porsche 919 that's contesting Le Mans this weekend makes its way to Forza Motorsport 6 - a potentially perfect match given the inclusion of night racing, a feature that was leaked over the weekend.