Pokémon Symphonic Evolutions returns to London in December
Sure to make a Splash.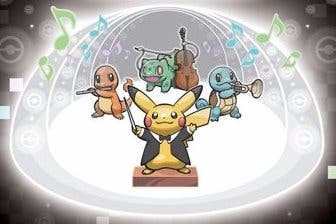 Pokéfans, take note: orchestral extravaganza Pokémon Symphonic Evolutions will return to London for two dates this December.
The concerts will take place at the Hammersmith Apollo on Monday, 18th December and Tuesday, 19th December.
No less than the Royal Philharmonic Orchestra will play musical arrangements based on themes from the main Pokémon handheld series - starting with Pokémon Red and Blue, via Yellow, Gold and Silver, all the way up to Pokémon X and Y.
Tickets will go on sale through the eventimapollo.co.uk website from this Friday, 29th July, although early tickets are available now from SeeTickets.
Prices range from £40 up to £56, but maybe there will be a PokéStop nearby?