Pokémon Sword and Shield revives longcat meme for Gigantamax Meowth
Also, original chonk Pikachu.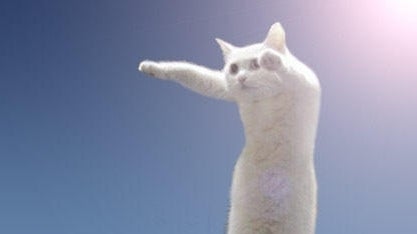 UPDATE 2pm: Here's footage of longcat Meowth and all the other new Gigantamax forms (Charizard, chonk Pikachu, Eevee and Butterfree) in action.
You'll get a Gigantamax Pikachu/Eevee when your Switch detects save data for last year's Pokémon Let's Go Pikachu/Eevee within the game. Gigantamax Meowth, meanwhile, will be an early purchase bonus available from launch until 15th January 2020.
---
ORIGINAL STORY 12pm: The new Pokémon games for Nintendo Switch will revive a decade-old internet meme: longcat.
Gigantamax Meowth, the version you'll see when you Dynamax (don't ask) the feline Pokémon in Sword and Shield, is an obvious nod to the elongated internet phenomenon.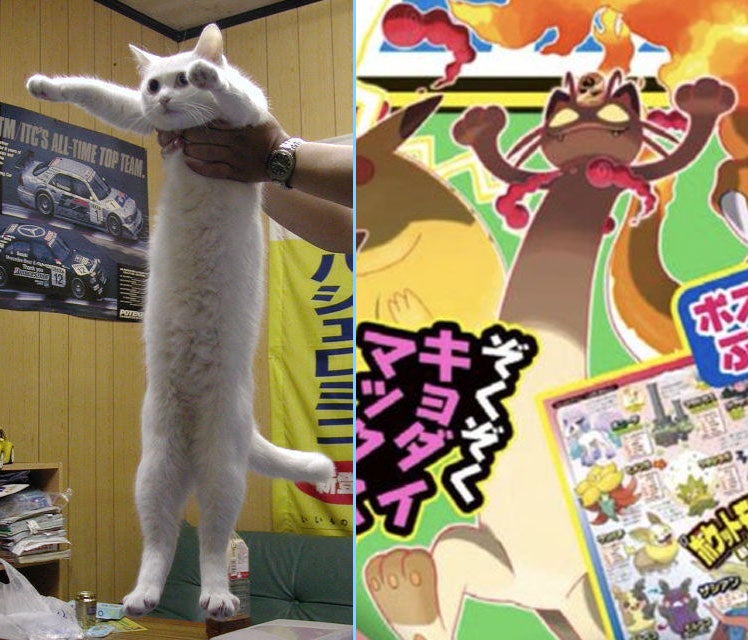 A chonky Gigantamax Pikachu is also shown - a reference to the original Ken Suigmori design of Pikachu in Red and Green, before the electric rat became a slightly sleeker frontman for the global Pokémon franchise.
These images - which also show a swole Gigantamax Charizard and buff Gigantamax Eevee - come from the front cover of Japanese magazine Corocoro, posted on Twitter today by CentroPokemon.
Longcat, if you weren't browsing 2chan more than 10 years ago, is an ancient internet meme about a very long cat. It was originally posted in 2004, but became popularised in the west years later when picked up by 4chan instead, where users would frequently remark "longcat is long".
We're expecting a dollop of new Pokémon Sword and Shield details this afternoon via an official Pokémon livestream. It's likely these will be made official then.