Pokémon Go is five years old today
And has now Pika'd up $5bn revenue.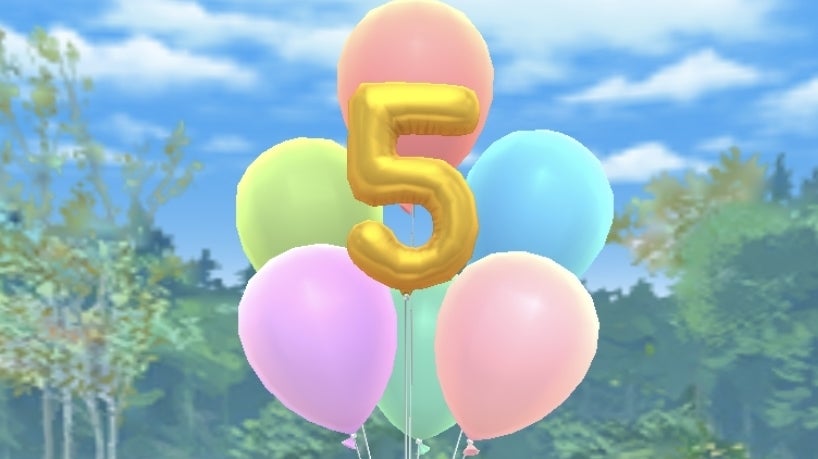 Smash hit mobile game Pokémon Go celebrates its fifth anniversary today. Yes, it really has been that long.
The game is celebrating with a new event featuring a flying Pikachu held aloft by birthday balloons, a new Collection Challenge, the return of the Mythical Shiny Meltan and more.
Since its huge pop culture moment in the summer of 2016, Pokémon Go has accumulated $5bn in player spending. Five years on, the app is still setting new records.
Sensor Tower data shows Pokémon Go raked in $1.3bn in player spending in 2020, a 41 percent rise year-on-year, as parts of the game were adapted to make it easier to play from home. (Remote raid passes, I choose you!)
That spending boost has continued into 2021, too. App store data from January to June shows Pokémon Go is having its best first-half of a year ever.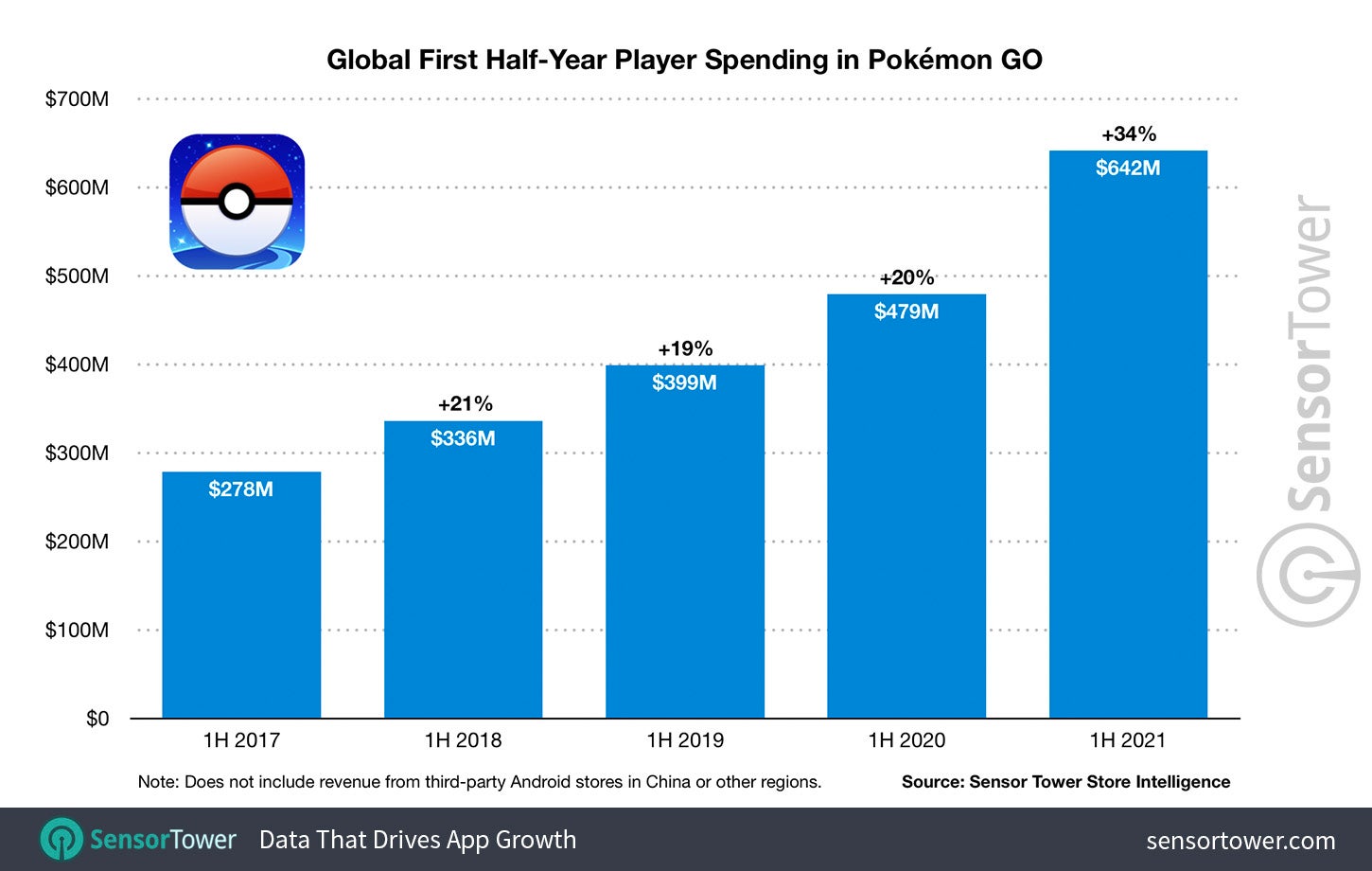 So, what's next? Pokémon Go celebrates the summer with its annual Go Fest event later in July - and as with last year, it's a global event. After that, the game will begin rolling back many of its pandemic-era bonuses in some countries, which has sparked criticism from some players.
It's also worth looking back on how far Pokémon Go has come. From the early additions of now-integral features such as raiding and buddy Pokémon, to 2018's research questlines and battling, to 2019's appearance of Team Rocket, and to last year's boosted level cap, Mega Evolution and new seasonal model.
2021 has already added the checklist-style Collection Challenges, raid achievements and a vastly improved Pokédex. What's next? Hopefully, some new Pokémon.