Pokémon Go adds new evolution mechanic for leek-wielding Sirfetch'd
And welcomes My Little Ponyta.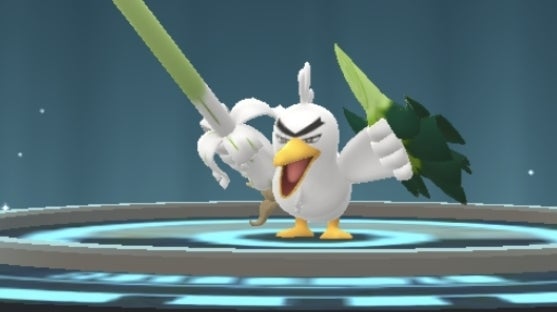 Pokémon Go has today added several of the latest creatures available in Pokémon Sword and Shield, to celebrate the release of the latter's Crown Tundra expansion.
Sirfetch'd, the Galarian evolution of leek-wielding duck Farfetch'd, is available now. It also comes with a new evolution mechanic - where you must complete a set task while the creature is your buddy.
To evolve Sirfetch'd, you'll need to have a Galarian Fafetch'd as your buddy and then make 10 excellent throws. Its evolution option will then unlock.
Handily, Galarian Farfetch'd are spawning in the wild today and offer a relatively easy oppurtunity to score excellent throws on.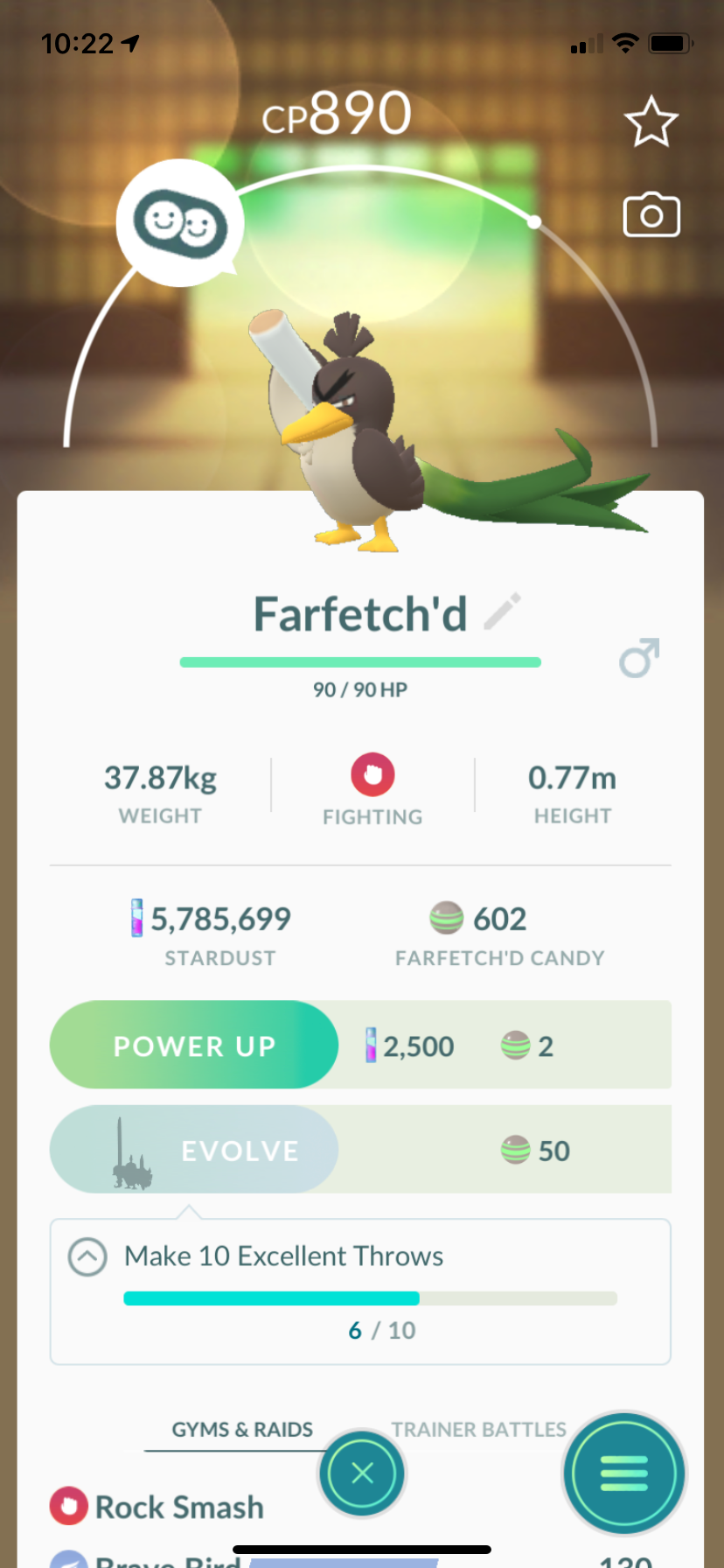 In Pokémon Sword and Shield, Sirfetch'd is unique in requiring you to land three critical hits in a single battle in order to unlock its evolution - which has clearly inspired the 10 excellent throws requirement here.
Also debuting today in Pokémon Go are the My Little Pony-inspired Galarian Ponyta and Rapidash, the former of which is available in raids. There's no special evolution requirement here. After today, Galarian Ponyta will join other creatures from Galar and Alola in the 7km egg pool.
Datamining suggests the next creature to require this new evolution task requirement will be Galarian Yamask, which has been teased for release around Halloween. It will require you to battle in 10 raids to evolve into Runerigus.