PETA: Mario is pro-fur
Claims Tanooki Suit sends out the wrong message.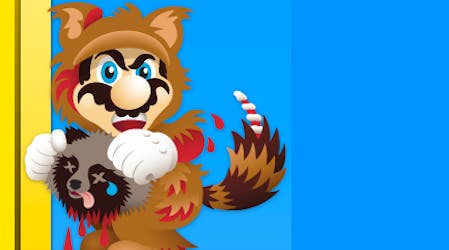 Following its condemnation of the wanton rat slaughter in Battlefield 3 last week, animal rights group PETA has now turned its attention to Mario.
According to its new Mario Kills Tanooki campaign, the Nintendo mascot's famed Tanooki suit power-up sends out a message that it's okay to wear real animal fur.
"When on a mission to rescue the princess, Mario has been known to use any means necessary to defeat his enemy - even wearing the skin of a raccoon dog to give him special powers," reads a post on its website.
"Tanooki may be just a 'suit' in Mario games, but in real life, tanuki are raccoon dogs who are skinned alive for their fur. By wearing Tanooki, Mario is sending the message that it's OK to wear fur."
To help get its message across, the organisation has launched its own Flash-based platformer called Super Tanooki Skin 2D, in which you play as a skinless raccoon trying to chase down Mario and retrieve its hide.
Gruesome stuff. Check it out before Nintendo's lawyers get wind of it.