Patrick Stewart to narrate promising Polish Holocaust-themed platformer My Memory of Us
It's due October.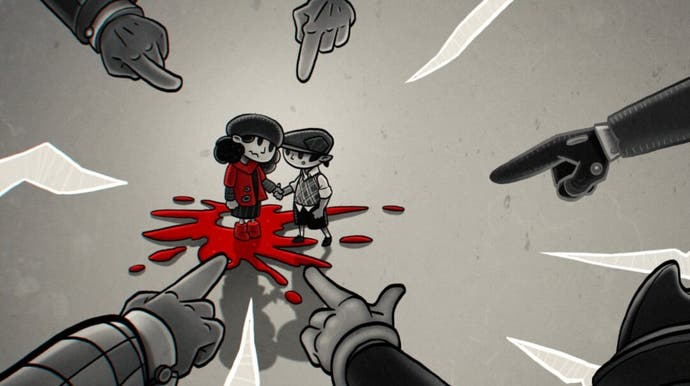 Patrick Stewart, the well-loved actor who brought X-Men's Professor X and Star Trek's captain Jean-Luc Picard to life so memorably, will narrate promising new platform game My Memory Us.
My Memory of Us is a Polish-made game about a friendship between a boy and a girl, but has been particularly attracting attention for having Holocaust undertones. The themes of terror, exclusion and separation are central to the game's story.
It's been in development for a while; perhaps publisher IGMN.Pro needed additional time to secure a big name like Patrick Stewart in order to pull more focus to the game. Or maybe developer Juggler simply wanted it to be as slick as can be.
Regardless, I played a section of My Memory of Us more than a year ago at Polish conference Digital Dragons and it was in good shape then. Gameplay is based around solving puzzles playing to the two characters' varying strengths. It was challenging, well made and handsome.
Thankfully there's not much longer to wait. My Memory of Us will be released 9th October on PC, PlayStation 4 and Xbox One.