Planetary colonisation sim Surviving Mars is getting a post-apocalyptic follow-up
Surviving the Aftermath out next year.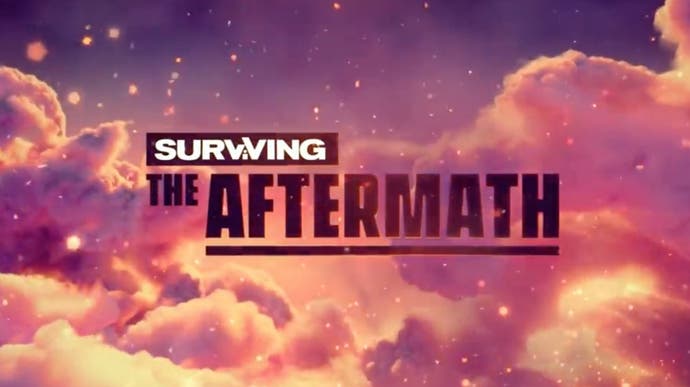 Paradox Interactive and developer Haemimont Games' planetary colonisation sim Surviving Mars (which is pretty good, you might recall) is getting a post-apocalyptic follow-up. It's called Surviving the Aftermath and will be heading to PC and consoles "late" next year.
According to Paradox's largely detail-deficient Surviving the Aftermath unveiling, the game will "find new ways to utilise [the] survival management gameplay" seen in its predecessor, and will "experiment with these mechanics in new and interesting ways that we think our players will love." Additional information, hopefully of a more substantial nature, will be unveiled during this year's PDXCON, on Saturday, 19th October.
About the only other detail of note to be gleaned at present is that Paradox will be releasing Surviving the Aftermath in early access "soon", although the programme appears to be restricted to the Epic Games Store and Xbox One, initially at least. Here is an animated logo:
The remainder of Paradox's announcement is all very Epic-Games-Store-centric. The key thing, however, is that players will be able to pick up Surviving Mars and its alright-ish Space Race DLC for free via Epic's storefront, from Thursday, 10th October until Thursday, 17th October. So if you're suddenly struck with the urge to turn an inhospitable wasteland into a thriving colony of cute glass domes but don't fancy paying money for the privilege, your solution is here.
Surviving the Aftermath will, following its early access development period, launch on Steam, PlayStation 4, Xbox One, and the Epic Games Store toward the end of 2020.