Overwatch's Tracer has a new pose
More strut than butt.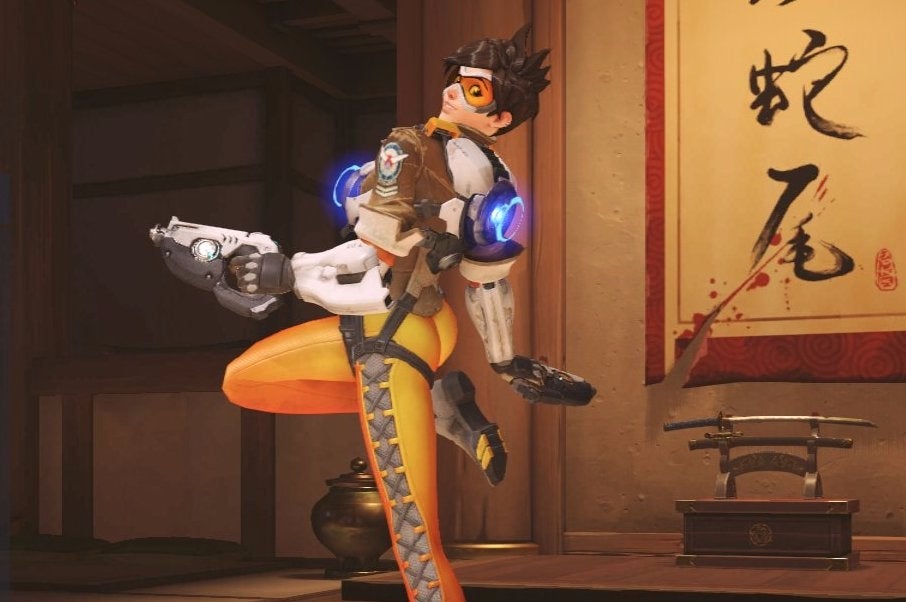 Following last week's somewhat lively discussion, Overwatch hero Tracer has now seen the victory pose accused of reducing her to "another bland female sex symbol" replaced.
Although not directly mentioned in the official patch notes, fans were quick to notice the new pose, which appears to be directly inspired by vintage pin-up art, and most seem content with the change.
"We made the decision to go with a different pose in part because we shared some of the same concerns, said Overwatch game director Jeff Kaplan last week. "But also because we wanted to create something better."
His forum post was responding to a fan complaint that the original "over the shoulder" pose didn't convey the "fun" and "silly" aspects of Tracer's character, and was instead overly-sexualised.
"We actually already have an alternate pose that we love and we feel speaks more to the character of Tracer," said Kaplan.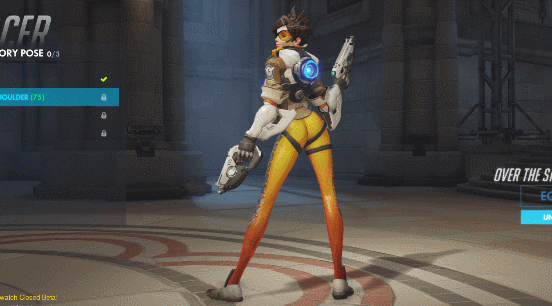 To stay on top of all the latest developments, take a look at our dedicated Overwatch site at MetaBomb.