Overwatch's Anniversary event returns this week
Week-long free trial kicks off on Tuesday 21st May.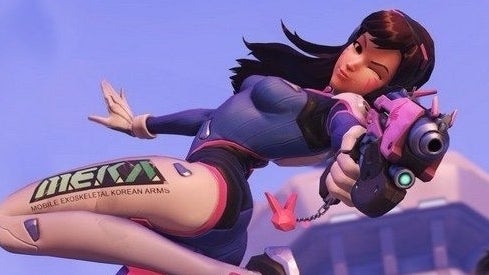 Overwatch released on 24th May, 2016, for PC, PlayStation 4, and Xbox One, and Blizzard wants your help to celebrate the shooter's three-year anniversary.
Blizzard is kicking off celebrations with a week-long free trial - just in case you're not one of the 40 million players who've already signed up - as well as giving players the chance to acquire seasonal cosmetics they might have previously missed out on. Previous seasonable brawls will also be available on a daily basis, including those from last month's now closed Storm Rising event - just jump into the Arcade to access them when they go live.
Blizzard's also offering six new Legendary costumes - that's the rarest kind you can get - and three not-quite-as-rare Epic ones. There's also new dance emotes for Overwatch's latest roster additions: Ashe, Baptiste, and Wrecking Ball. You'll also get a free Legendary Loot Box if you log in during the celebration week, which guarantees you'll snag at least one Legendary item (thanks, PC Gamer).
The festivities kick off on Tuesday 21st May and the free trial will be available until 28th May, 2019. Enjoy!