Overwatch, Pokémon dominated Pornhub's most popular game characters of 2017
Ashamed?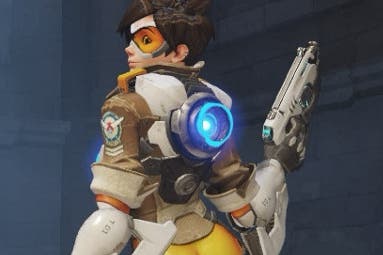 Overwatch topped Pornhub's list of most-searched-for video game characters during 2017 - coming first, second and third.
Blizzard's hero shooter shot itself over much of the chart: D.Va, Mercy and Tracer nailed the top three. Counted as a threesome, they notched up a combined 10m searches.
Pokémon's Misty (2.6m searches) beat off competition from Tomb Raider's Lara Croft (2.2m) to fill out last year's top five.
Nintendo's pocket monster sensation accounted for six of Pornhub's top 16 list, and both its only male character (Ash) and two non-human entries (Gardevoir, Pikachu).
There are more facts and figures over at Pornhub itself (link safe for work, elsewhere on the site is very much not).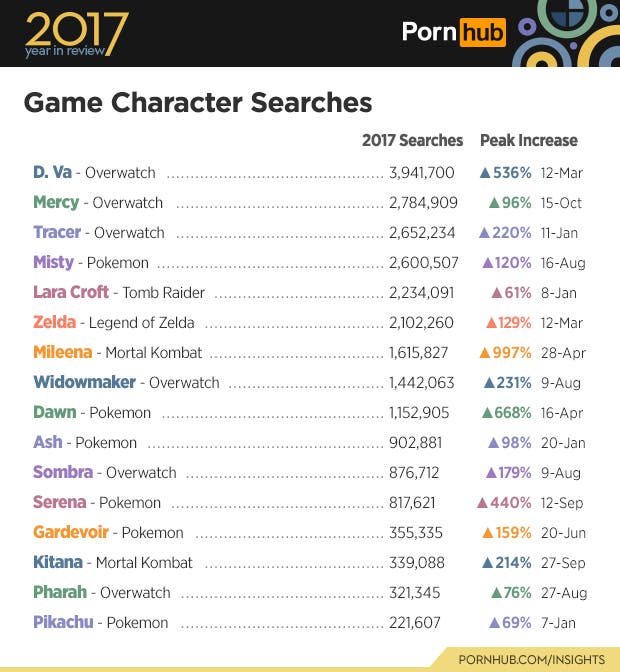 It wasn't just video game characters that were popular in the world of porn - you also used your video game consoles to watch a lot of it.
PlayStation 4 covered more than half of Pornhub's games console traffic, with Xbox One bringing up the rear at around a third.
Wii accounted for one per cent of traffic.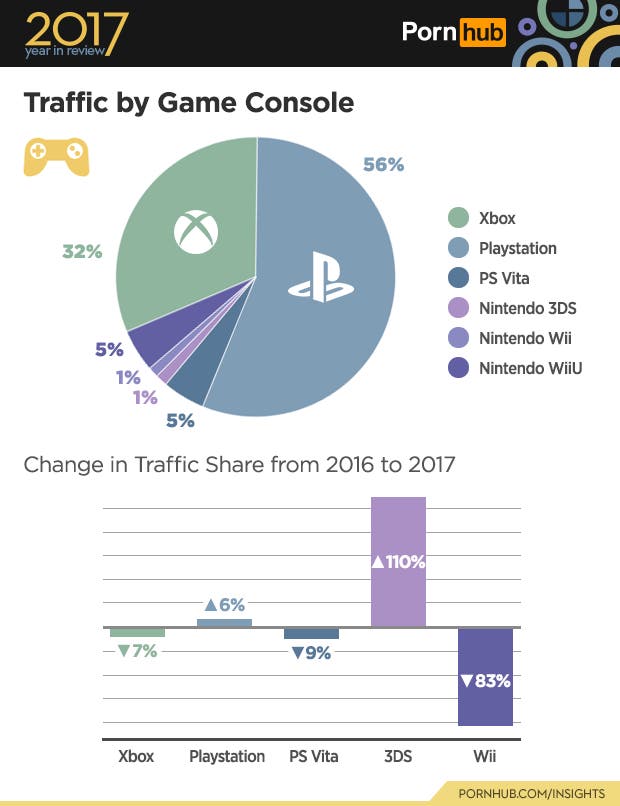 Pornhub finished with a pledge to support Nintendo Switch's browser when it comes out.