Overwatch League launches with a bang and dominates Twitch viewing figures
UPDATE: More than 10 million viewers during opening week.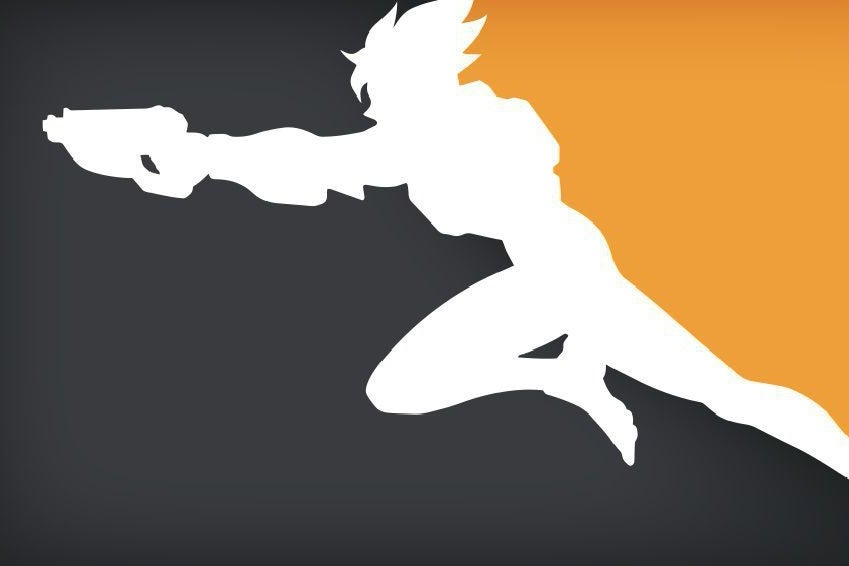 UPDATE 17TH JANUARY: Activision has said more than 10 million viewers tuned in during Overwatch League's opening week, with more than 437,000 online at the same time during the opening Dallas Fuel vs. Seoul Dynasty match.
The Overwatch League website has digested the first week's action in a handy post, and updated the Overwatch League standings accordingly. You'll be pleased to know London Spitfire are joint top with two wins, no losses.
ORIGINAL STORY 11TH JANUARY: Overwatch has struggled as an esport but yesterday Blizzard's big hope, the new Overwatch League, launched with a bang.
For several hours, Overwatch League dominated Twitch viewing figures, dwarfing League of Legend's and PUBG's most popular streamers.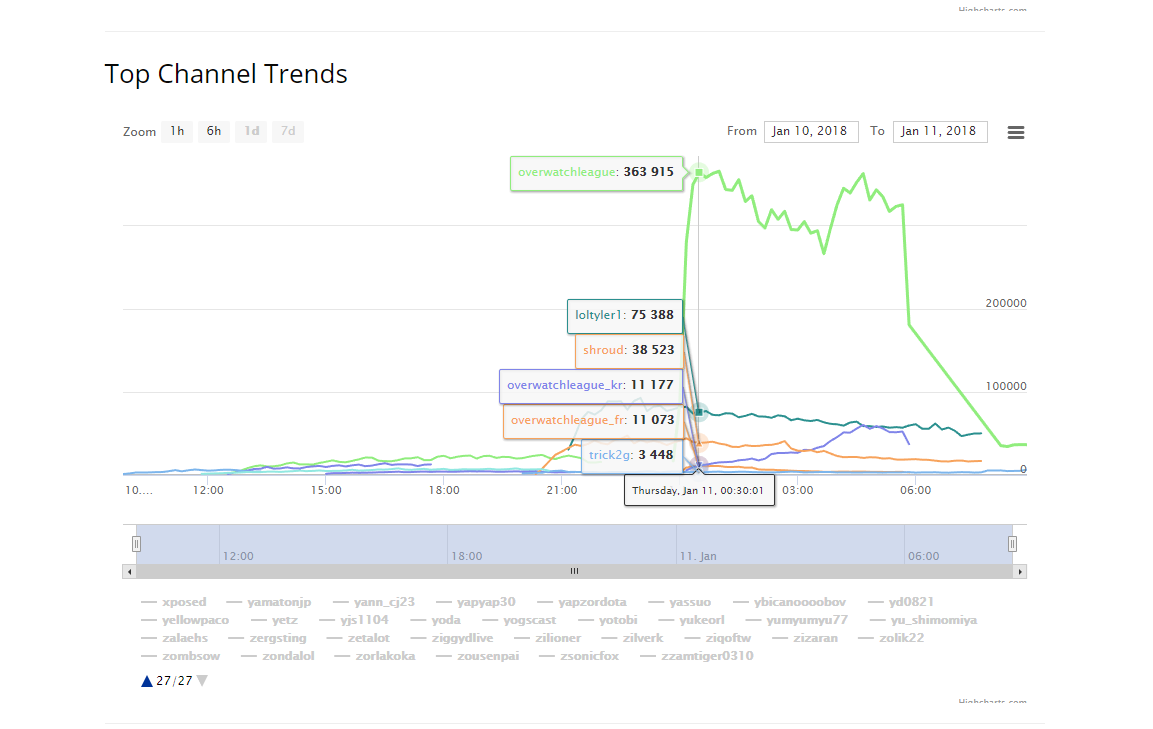 The Overwatch League follows a dozen professional teams headquartered at major cities around the world, although not necessarily made up of people from those cities or actually housed there. They have rich owners (buying an Overwatch League team reportedly costs $20m) who have bought in the best players from around the world, as the top football teams do in the Premier League and so on. London Spitfire's team, for example, is owned by esports powerhouse Cloud9 and all the players are South Korean.
The Spitfires haven't played yet, incidentally. They play Florida Mayhem today at 10pm GMT.
Last night's winners were Los Angeles Valiant, thumping San Francisco Shock 4-0; Los Angeles Gladiators, creaming Shanghai Dragons 4-0; and Seoul Dynasty, overcoming Dallas Fuel 2-1. You can catch up with the matches on the Overwatch League Twitch channel, and I've popped a couple of highlights below.
The full Overwatch League schedule, as well as results and standings, can be found on the official website. There's a great Overwatch League FAQ on Reddit, too, as well as five pieces of advice for watching OWL, as it's known, which you may want to check out.
Just as in other sports, Overwatch players can wear their favourite team's unique colours in the game to show their support. London Spitfire's strip is the nicest, naturally, maybe followed by Florida Mayhem's - tonight's match should be easy on the eye, then!
Home-team skins are now available and cost 100 League Tokens ($5) for each character. But to kick things off you'll get 100 League Tokens free for logging into the game before 13th February.