Overwatch Blizzard World theme park map launches next week
Juicy new skins also expected.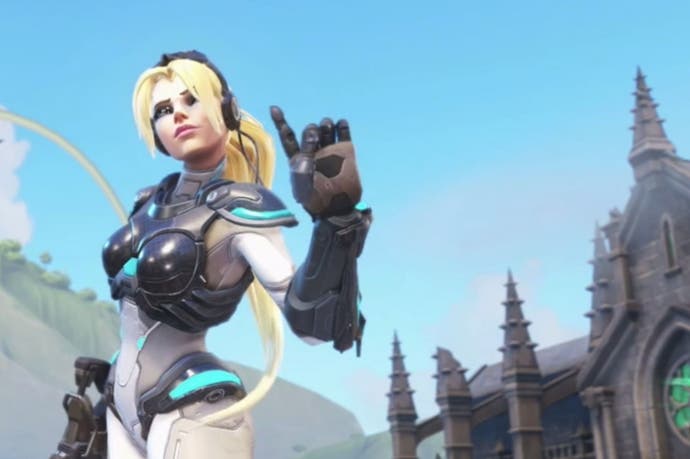 UPDATE 22ND JAN: Tomorrow is patch day and ahead of the update Blizzard has revealed the new content coming to standard, non-event loot boxes. The most exciting are the new epic and legendary skins - pictures just below.
Only 2 more days until our cosmetics update arrives in Overwatch! Join us as we count down to their release with new item reveals every day.

Today's reveal: EPIC SKINS pic.twitter.com/1n711BCAe2

— Overwatch (@PlayOverwatch) January 21, 2018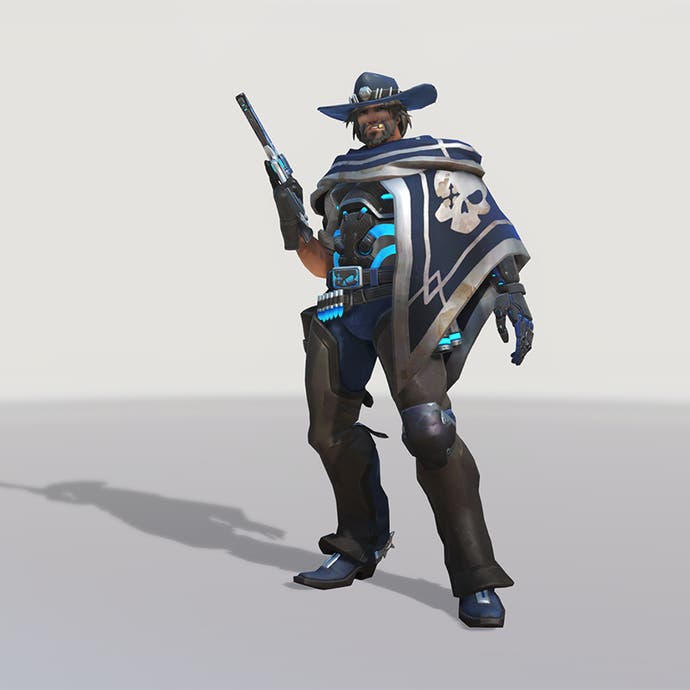 ORIGINAL STORY 17TH JAN: Overwatch's new Blizzard World theme park map finally has a release date: 23rd January 2018 - this coming Tuesday. That's on PC, PS4 and Xbox One. Patches typically roll out early evening in the UK.
It's not clear if there will be hero balance changes in the update but we do expect new loot box items, including at least eight new skins. Among them are Mei and Reinhardt skins taken from their origin animations; a StarCraft Nova skin for Widowmaker; a barbarian skin for Zarya; and some World of Warcraft-inspired skins for Torbjorn and Doomfist (pictures courtesy of the Overwatch subreddit).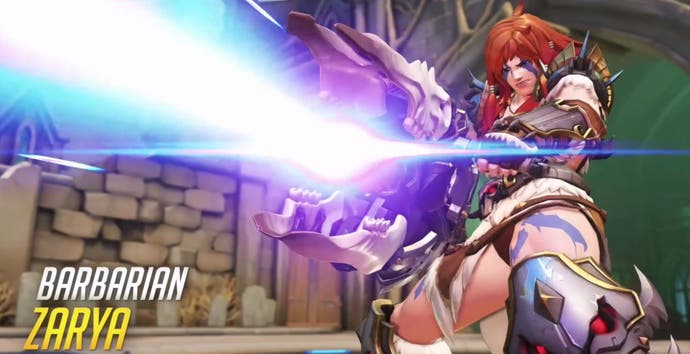 Game director Jeff Kaplan said a week ago he predicted balance changes would come a little after this patch.
"The map and the loot box items will come out together," said Kaplan on the Overwatch forum. "My guess (and this is not a promise... just trying to be real here) is that any balance changes will drop shortly after. The map/items are already in console certification but the balance changes have not yet been submitted as we are still evaluating them."
Blizzard World has been on the Public Test Realm for a couple of months, having been part of a bumper Overwatch announcement at BlizzCon 2017. The map is a theme park with areas based around Blizzard properties World of Warcraft, Hearthstone, Diablo, StarCraft and Heroes of the Storm. There's even a Hearthstone tavern! Mechanically it's a hybrid assault/payload map like Eichenwalde and King's Row.
Releasing Blizzard World was top on Blizzard's Overwatch to-do list 2018. Still to come, and soon, are this year's Chinese New Year celebrations, plus a 27th hero sooner rather than later, it sounded like. PVE event Uprising will return, too, and there are anniversary celebrations planned for May.