Oliver Twins' sandbox adventure SkySaga: Infinite Isles has been canned after four years
"This came as a total shock to us."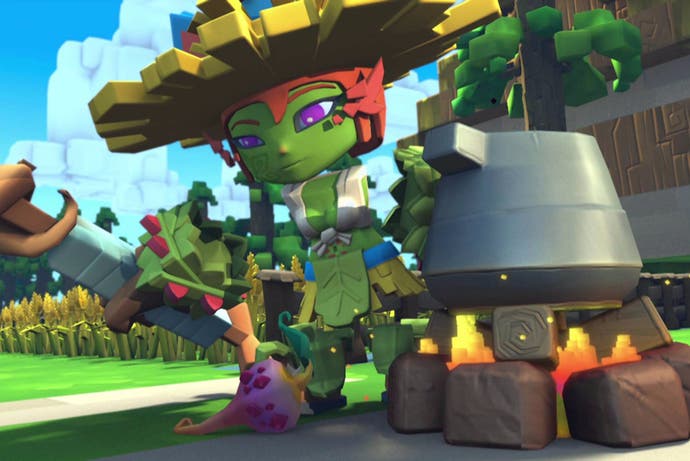 Dizzy series developer the Oliver Twins (that's Philip and Andrew Oliver) aren't going to be able to finish their procedurally-generated sandbox adventure game SkySaga: Infinite Isles, the developer announced with a heavy heart.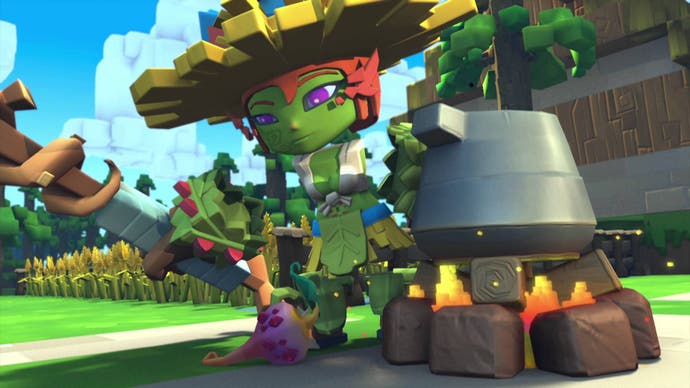 That's especially a blow as the Oliver Twins have been spending the better part of four years on this ambitious F2P multiplayer title at their new studio Radiant Worlds. SkySaga was a real passion project for the brothers too, as they insisted it was the game they always wanted to make.
As for why it's ceasing development, it comes down to South Korean publisher Smilegate pulling the plug - something that the devs didn't see coming.
"We were extremely shocked and saddened to hear Smilegate's decision," Phillip Oliver said of this news. "Despite an extended period of negotiation, this came as a total shock to us, especially as we continue to believe the game has enormous potential."
"This is a terribly sad outcome after a fantastic four years of working on this amazing game," his brother Andrew added. "We are incredibly proud of what the whole studio has created, and it's hugely disappointing to us."
Beyond this specific project getting cancelled, this blow could lead to many staff getting laid off. "All positions at Radiant Worlds are now under threat and we expect to shortly enter a period of consultation with all staff, which is likely to lead to a large number of redundancies across the board, potentially affecting everyone," the studio said in its announcement.
Despite this disaster, Radiant Worlds insisted that it's going to be able to pay everyone for all their hard work.
"We are all devastated at Smilegate's decision but I can confirm that Radiant Worlds is in a strong financial position and has the ability to meet all of our statutory and contractual obligations to all staff and external suppliers," the studio's chairman and COO Richard Smithies stated. "This is not an insolvency situation and we are totally committed to doing whatever we can to support everyone involved."
For more on what SkySaga: Infinite Isles could have been, our Ian Higton interviewed its design director, Ben Fisher, back in 2014.