Oculus Rift headsets have reportedly stopped working across the globe
UPDATE: Oculus offering $15 store credit to say sorry.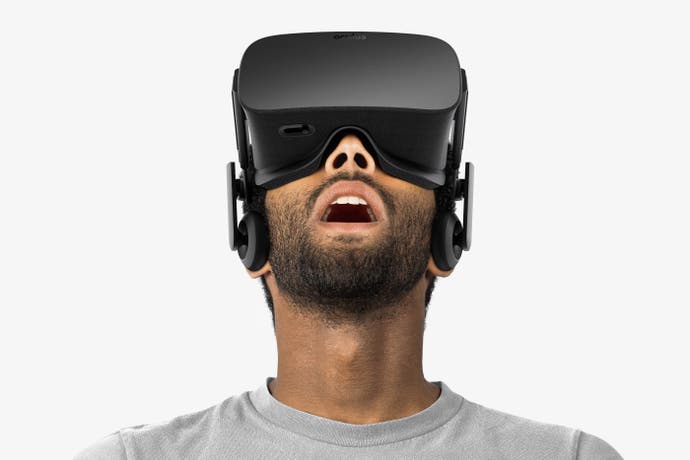 UPDATE 8TH MARCH 1.30PM GMT: By way of an apology, Oculus is giving $15 credit at the Oculus Store to anyone affected by the outage.
"We're very sorry for the disruption today," Oculus said in an emailed statement to Rift customers. "We're providing a $15 Oculus Store credit (or currency equivalent) to people impacted by this issue. If you used Rift on or after February 1st, 2018 this credit will be added to your account automatically within the next seven days."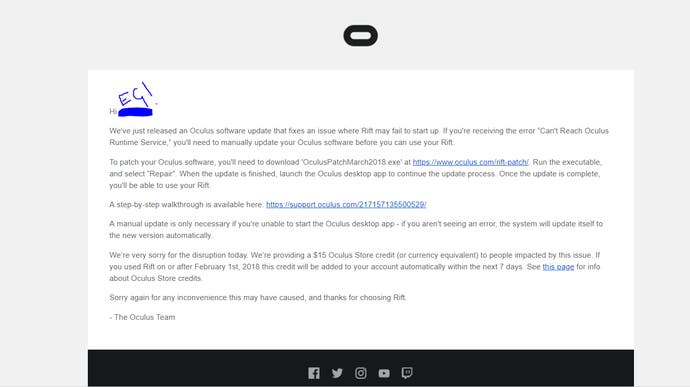 UPDATE 8TH MARCH 9.30AM GMT: An official Oculus Rift patch, fixing the problem, has been released. It's a fairly simple case of downloading and running an executable file and repairing your Oculus software installation, but there's a step-by-step guide nonetheless.
ORIGINAL STORY 7TH MARCH 5.30PM GMT: Oculus Rift headsets across the globe have reportedly stopped working in unison, thanks to an apparent technical oversight on Oculus' part.
Reports from VR users across numerous websites and forums began to mount earlier today, all claiming that the Oculus client was no longer launching applications (or, indeed, not launching at all) - and was instead returning error messages such as "Can't Reach Oculus Runtime Service" or "Failed to initialise with Oculus: Signature Invalid".
In lieu of official word from Oculus, the VR community (as reported by VRFocus) took it upon itself to isolate the cause of the problem. Soon, the culprit was seemingly found: a file called OculusAppFramework.dll. This, it turns out, contains an expired security certificate, preventing the Oculus client from doing its thing.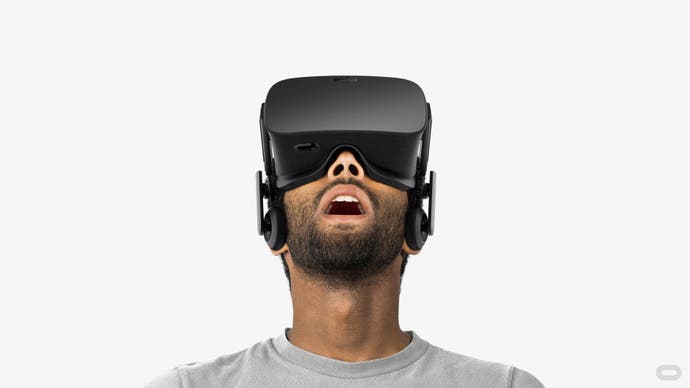 Oculus has now addressed the problem on its official Twitter page, noting that, "We're aware of an issue impacting people's ability to use Rift's software, and we're working to fix the problem [...] Thanks for your patience!"
There's currently no estimated resolution time, but some users have identified a temporary workaround: it's possible to bypass the issue by disabling Windows' "Automatically set System date and time" option, then manually setting the date back a few days. It's necessary to restart the Oculus runtime service too. Note, however, that others claim this may cause significant problems with services like Windows' automatic updates.
Oculus says that affected users can keep abreast of the situation over here. Hopefully it will be able resolve the issue soon.