Obsidian Fallout New Vegas deal with Bethesda meant bonus payment only with 85+ Metacritic
It got 84.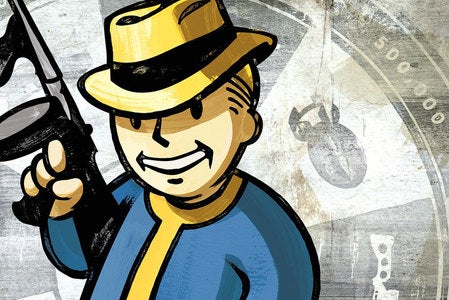 Obsidian's deal with publisher Bethesda for post-apocalyptic open world RPG Fallout New Vegas meant that a bonus payment would only be paid if the game achieved an 85+ Metascore on review aggregation website Metacritic.
"FNV was a straight payment, no royalties, only a bonus if we got an 85+ on Metacritic, which we didn't," Obsidian designer and Fallout New Vegas developer Chris Avellone tweeted.
He was answering a question from a follower after news of layoffs at the US role-playing specialist hit the internet.
According to Kotaku, the layoffs were caused by the cancellation of a Microsoft-published project for the next Xbox.
Project "North Carolina", as it was codenamed, had been in development for seven months. Microsoft allegedly pulled the plug, and Obsidian let 30 people go.
Obsidian currently only has one announced title in the works - a South Park RPG for publisher THQ. Its last release was Dungeon Siege 3 for Square Enix back in July 2011.
By 8th November 2010, Bethesda had shipped five million copies of Fallout New Vegas. This, coupled with a "heavy volume of digital downloads", generated well over $300 million in sales.
"We are delighted by the reception Fallout: New Vegas has received from fans around the world," said Vlatko Andonov, president of Bethesda, at the time.