Now TV for Xbox One out summer 2014
Sky Go app for console not a priority.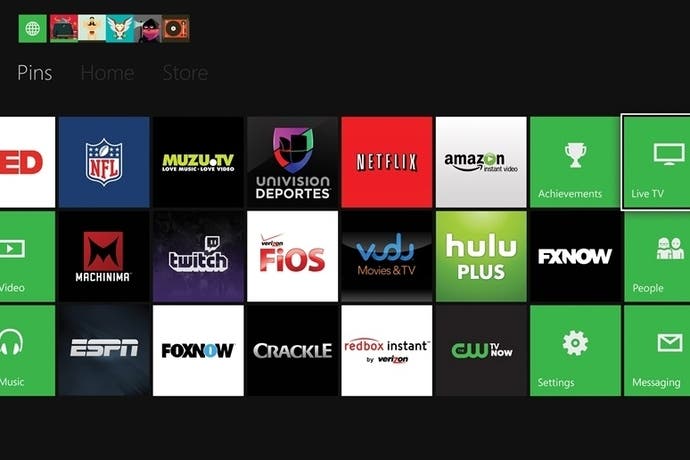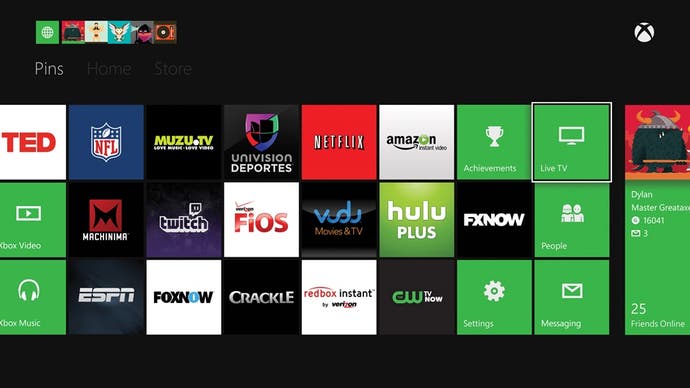 The Now TV app for Xbox One won't be out until summer 2014, Sky has said.
Last week Microsoft said Now TV, which lets you stream Sky's movies and sport channels for a one-off day rate, would release as part of the Xbox One's first wave of entertainment apps - that is, that it would release by spring 2014.
But Sky, which owns Now TV, told Eurogamer it won't release until summer 2014.
However, Now TV has been prioritised, the company told us, because Sky wants to get it on as many of what it calls "main set" platforms as possible. Examples include LG, Now TV Box, PlayStation and Xbox, so we can probably expect Now TV for PlayStation 4 at some point.
When Microsoft published its list of Xbox One entertainment apps many noticed there was no mention of a Sky Go app, formerly the Sky Player, which is currently available on Xbox 360.
Sky told us it still wants to extend the distribution of Sky Go, but main set platforms are less pressing because Sky Go customers, of which there are over three million, can already access Sky content on their main set via their Sky + HD box.
Sky's focus for Sky Go, then, is Android tablets and smartphones.
A Sky spokesperson said: "We enjoy a long track-record of innovating with Microsoft and look forward to the launch of Now TV on Xbox One by summer next year.
"As a dedicated over-the-top service, we have prioritised the availability of Now TV, to extend the reach of the service to the main TV. Looking ahead, we will also consider any future opportunities for Sky Go."