No Man's Sky's latest update improves PSVR blurriness, launches new community event
Reach community goal to unlock new cosmetics.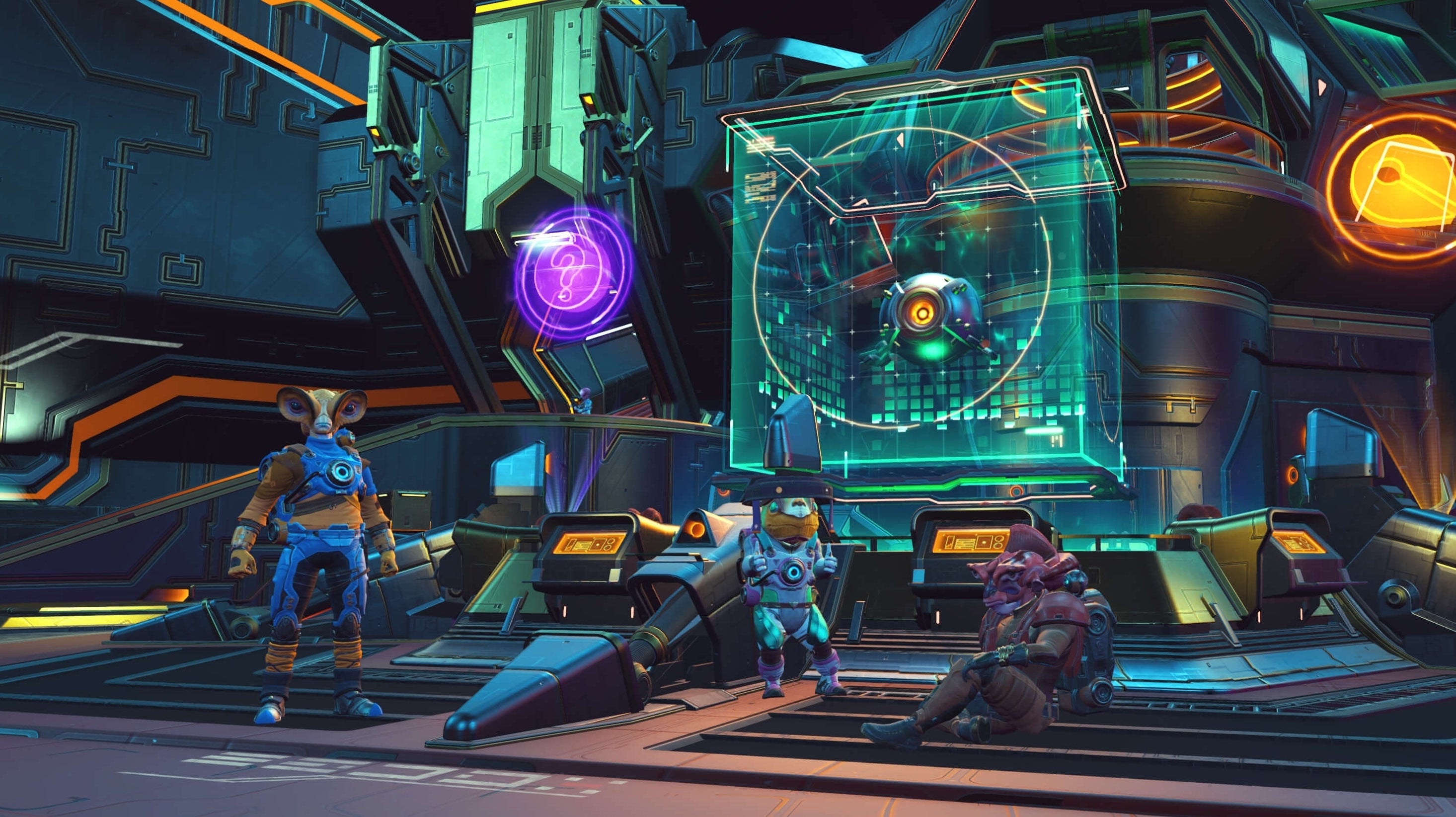 It's been a little over a month since the release of No Man's Sky's superb Beyond update, and developer Hello Games is now poised to expand the exploratory space sim's feature list further, with the launch of the game's latest community event. That's accompanied by a range of extremely welcome fixes and enhancements, including a reduction in PSVR blurriness.
No Man's Sky's new community event continues to the formula established by the game's first run of live events following last year's Next update. This time, by completing missions at the Space Anomaly's Nexus, players will contribute to a "cross-reality target".
As this universal progression reaches certain milestones, special items will be unlocked and made available through Specialist Polo's robotic companion in the Space Anomaly. There are five customisation items to acquire in total - boots, exogloves, a chestpiece, leggings, and shoulderpads - which together form a wearable Vy'keen armoured suit.
Alongside standard Nexus missions, one special Quicksilver mission will become available each day. These reward Quicksilver - which can be used to purchased a range of different cosmetic items already available from Polo's robotic companion - and can be queued into a maximum stack of three, should you not have time to play each day.
Hello Games is also introducing "rare" high-priority missions offering "especially interesting and lucrative rewards", although objectives will remain a mystery until a mission commences.
There's no deadline for the completion of No Man's Sky's new community goal, and progress can be tracked via the game's Galactic Atlas website, or from the Quicksilver Robot itself.
Accompanying today's new community event are a host of new bug fixes, tweaks, and enhancements, which arrive on all platforms as part of No Man's Sky's new 2.12 update. One core area the patch addresses comes in the form of "significant" improvements to image quality in PSVR, including a reduction in blurriness caused by TAA jitter.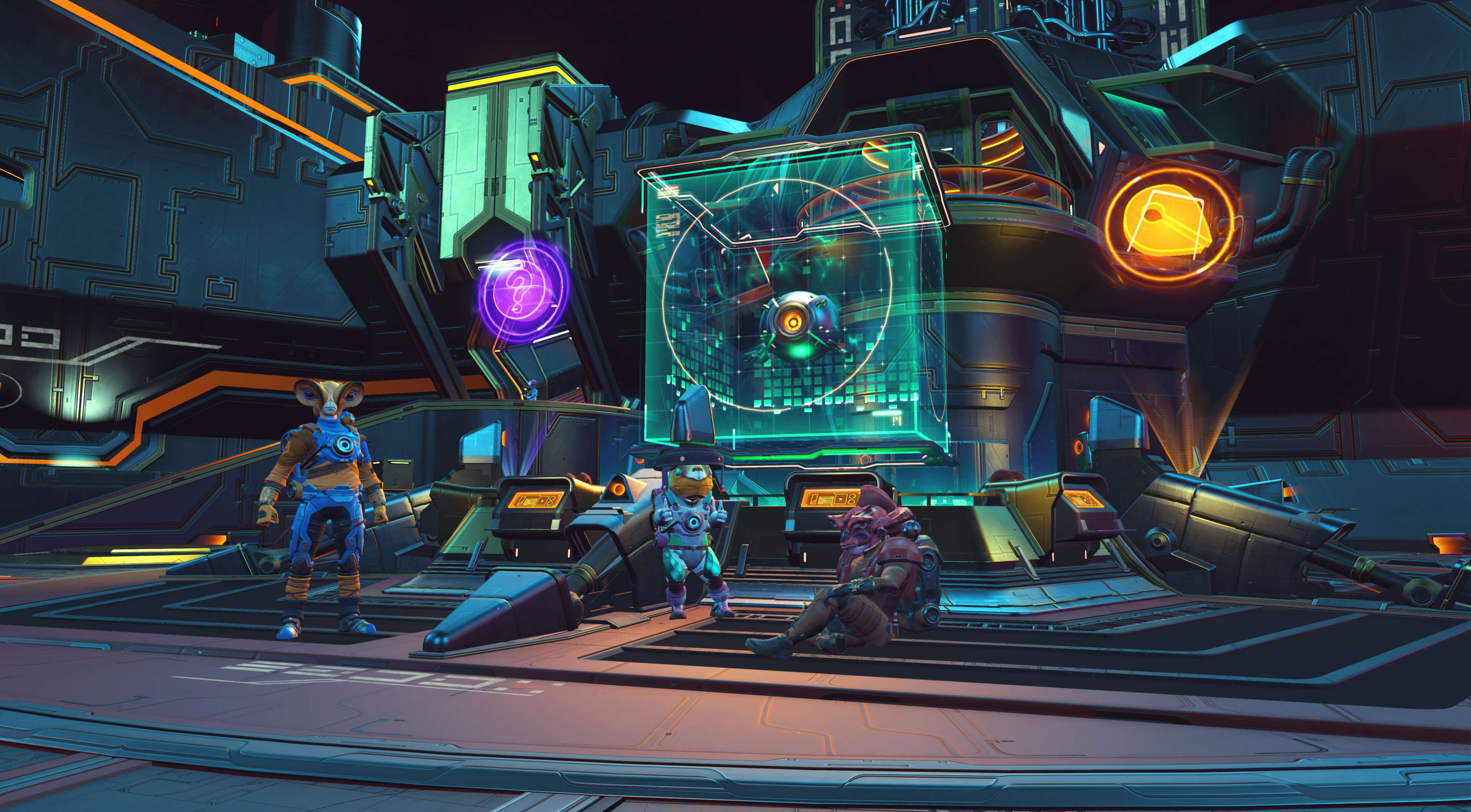 Eurogamer's own Ian Higton drew attention to what he felt was a disappointing degree of blurriness on PSVR when he took the Beyond update for a whirl shortly after launch. Having now revisited the game following today's 2.12 update, Ian reports "slight" improvements. "Close up stuff is much sharper now and it seems like little details like dust motes are easier to spot," he said, "but things are still very blurry from a distance. Excellent progress though, hopefully we'll see a PS4 Pro patch at some point!"
Full patch notes for No Man's Sky's latest update can be found on Hello Games' website.