No Man's Sky fans excited by leak promising "joint exploration"
Together forever.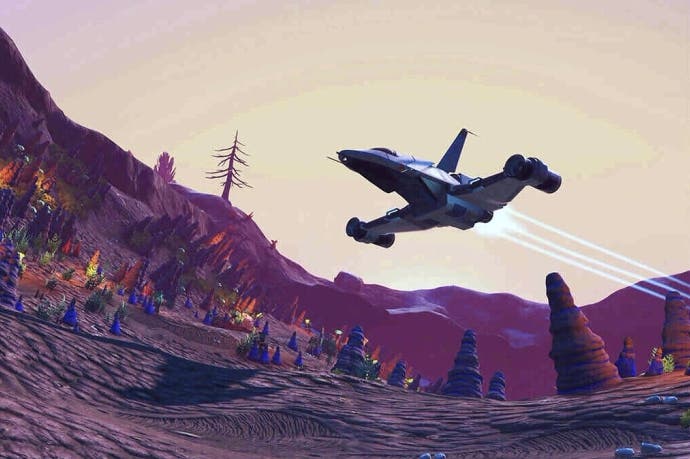 UPDATE 11.45am: Hello Games has now published the full No Man's Sky 1.3 patch notes. The update adds 30 hours of story, a multiplayer-lite feature and much more.
---
ORIGINAL STORY 9.35am:Further details of this week's No Man's Sky update have appeared online and gotten fans excited - once again - for the prospect of multiplayer.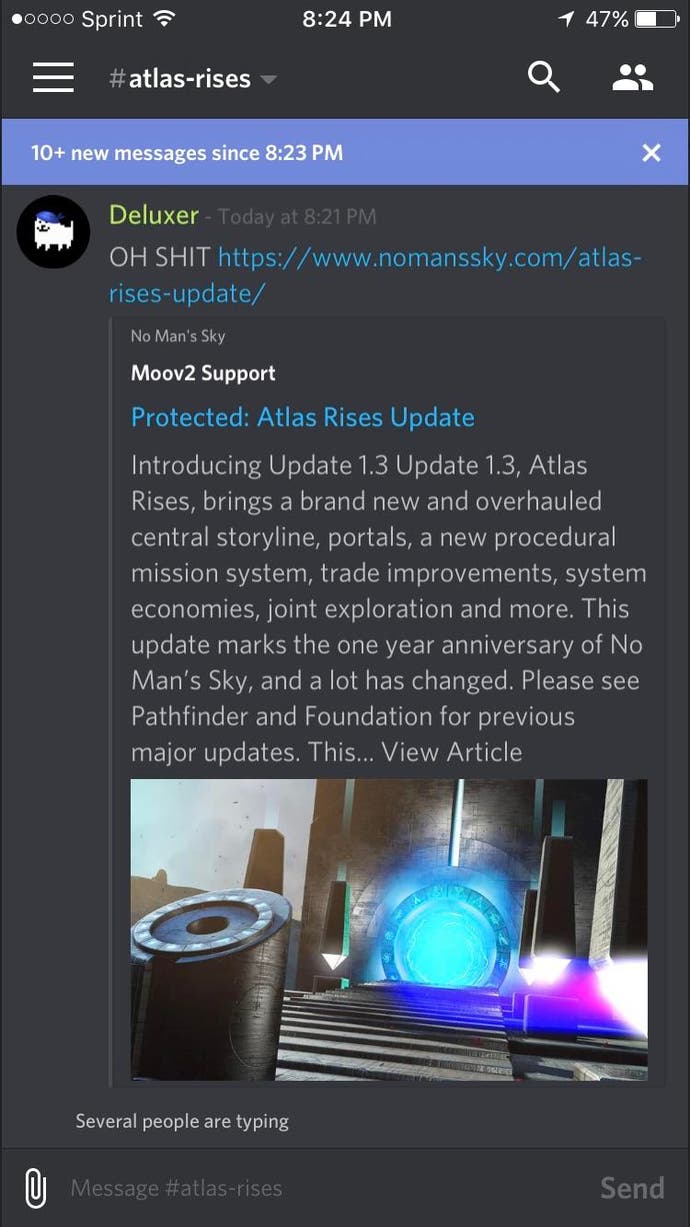 This morning, a list of upcoming changes popped up, including mention of "joint exploration". It was swiftly pulled, but not before fans spotted it.
"Update 1.3 Atlas Rises brings a brand new and overhauled central storyline, portals, a new procedural mission system, trade improvements, system economies, joint exploration and more," the notes read.
"This update marks the one year anniversary of No Man's Sky, and a lot has changed."
No Man's Sky multiplayer was famously teased by creator Sean Murray before the game's release ("you could encounter other players," he said, "the reality is the likelihood is tiny"). Multiplayer was not in the final game.
A year later, could developer Hello Games have finally got it working? And what does "joint exploration" mean, anyway? Fans should not have too long to wait and find out.
Over the past few days, the 1.3 update was formally announced with the promise of Stargate-style portals. The past couple of months have seen an ARG leading up to today.
No Man's Sky update 1.3 is scheduled to go live imminently. It's Friday, so time is running out for it to appear this week.
Several screenshots of the new update have also now appeared online, showing off the new trading mission system and more: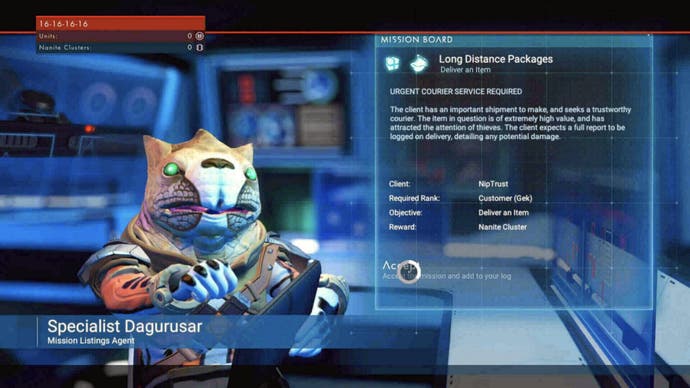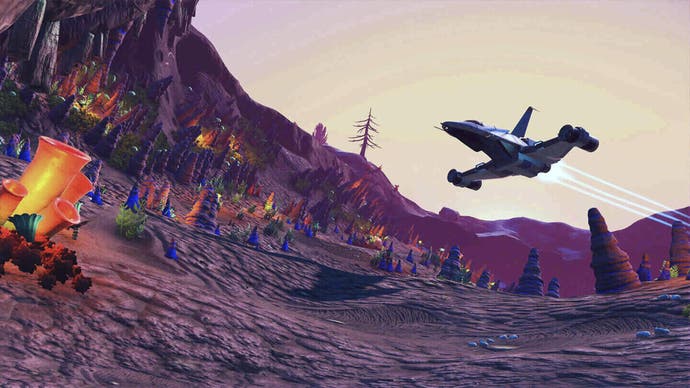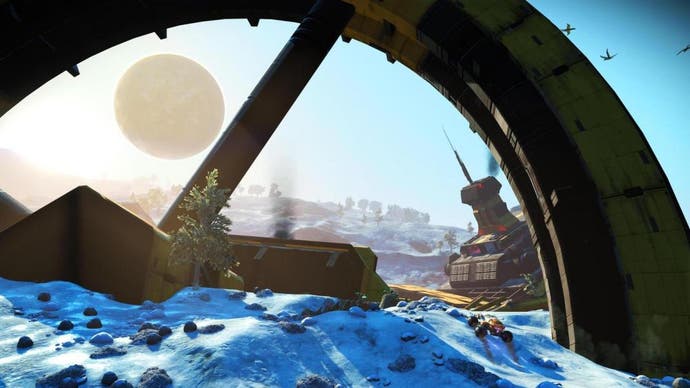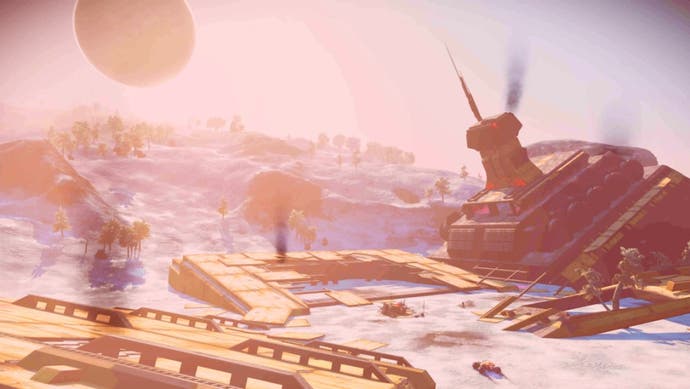 We'll update when Atlas Rises goes live.