Nintendo's very bizarre Tomodachi Life video
"I was like regular coffee but you made my life creamy."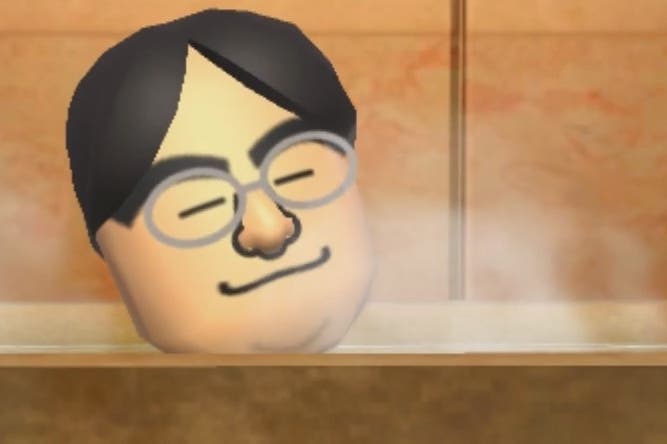 "I was like a regular coffee but you made my life creamy," Zelda creator Eiji Aonuma tells Princess Z, sharing his true feelings as they sit opposite each other in a cafe. "Please go out with me." But he's unaware that behind him sits Nintendo's Shigeru Miyamoto, dressed as Link.
Meanwhile, Nintendo president Satoru Iwata and Nintendo of America president Reggie Fils-Aime are having a fight, throwing objects at each other and yelling for the other person to tidy the mess up.
It's pandemonium!
It's Tomodachi Life, a 3DS game that takes place on an island that you can inhabit with your Mii friends and family, and let drama and hilarity unfold.
Nintendo's attempt at doing just that came in a Nintendo Direct broadcast explaining the game and announcing its European release date of 6th June.