Nintendo's New 3DS and 3DS XL make strong start in Japan
Monster Hunter 4G rockets to 1.6m copies.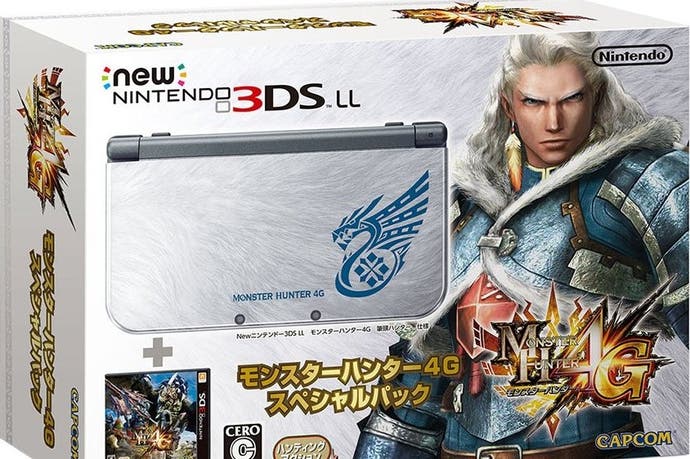 Nintendo sold more than 230,000 New 3DS and New 3DS XL during the handhelds' first two days on sale in Japan.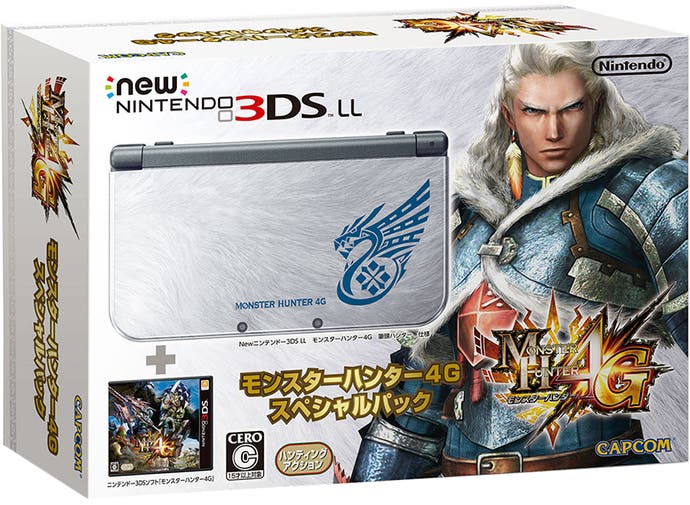 The hardware revision was launched alongside 3DS-exclusive Monster Hunter 4G, which itself sold 1.6m copies.
Out of the two New 3DS models, the 3DS XL was by far the more popular. It counted for 172,332 sales, according to Famitsu (thanks, NeoGAF). 61,151 New 3DS models were also sold.
The amount of interest in the 3DS XL was probably skewed due to it being available in a bundle with Monster Hunter 4G.
Both handheld designs feature a new C-button for dual analogue controls, something Monster Hunter 4G takes advantage of.
Improved 3D viewing, built-in NFC capability and a beefier CPU are also included.
There's no word yet on a European release for the devices, other than a vague promise of "2015" from Nintendo UK.
"From the outside, the new design appears very much like the old - same size, same shape. But looks are deceiving - you'll notice the difference from the first moment you pick it up," Eurogamer's Tom Phillips (hello!) wrote in our recent New 3DS XL hands-on.
"The New 3DS XL is considerably lighter than the existing model and thus much more comfortable to hold."