Nintendo's Dr. Mario World mobile game has launched a day early
Available now on iOS and Android.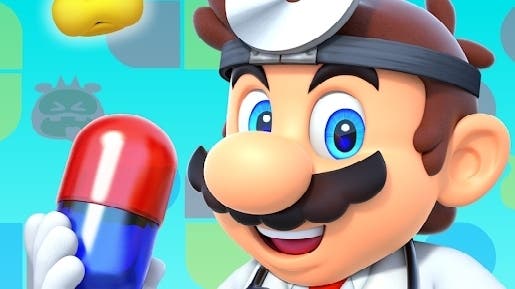 Dr. Mario World, Nintendo's latest foray into mobile gaming, has launched a day earlier than expected, and is available now on iPhone and Android devices.
As you might imagine, Dr. Mario World retains the series' classic match-three formula (albeit with capsules that now float up rather than fall down), spreading its virus-clearing puzzle action across five different worlds and more than 169 levels - ranging from puzzle stages with limited capsules to timed challenges and multiplayer.
An added twist sees Mario joined by other apparently newly graduated medical professionals from the Mushroom Kingdom, including Dr. Luigi, Dr. Peach, Dr. Toad, and Dr. Yoshi, each with their own unique abilities. And additional passive skills can be gained by deploying assistants, including Piranha Plants and Goombas, who come in blind randomised packs.
Eurogamer editor Oli Welsh recently donned his stethoscope and gave Dr. Mario World a thorough examination, celebrating the puzzler's "supremely polished, easy-to-enjoy" action, and calling it a "classy, fun, clever puzzle game, beautifully adapted for phone".
And although bothersome mobile monetisation models are present as a result of Dr. Mario World's free-to-play status, "hovering in a hazy grey area between egregious and pointless", Oli reckoned "you'll rarely bump up against the limits of it and it feels fair, as these things go".
Those still keen to put Dr. Mario World under the microscope themselves, can do so right now - a day ahead of its initially announced 10th July release date - via the App Store for iOS and Google Play for Android devices.