Here's a mega bundle of Switch accessories for under £20
Includes carry case, screen protector, stylus and more.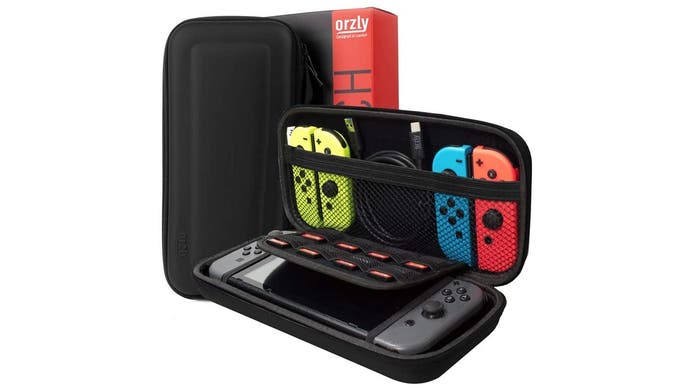 A sackful of useful Nintendo Switch accessories can be yours for less than £20 in a new daily deal at Amazon UK.
The Orzly Switch Accessories Essentials Pack comes with seven handy bits of kit for Nintendo's hybrid console.
Let's start with the carry case, which includes compartments for the Switch console, up to eight game cartridges, plus other accessories such as additional Joy-Con, cables and more. Along with that, you'll get two tempered glass screen protectors to keep your console free of smudges and marks. Then, there's a comfort grip shell to surround the console, a stylus pen, a compact cartridge case (for up to four games), a spare USB-C charging cable, and some headphones.
The latter is probably the least important from the set as I imagine they aren't the best quality pair of earphones. As for the rest, though, it's a solid and useful haul of stuff for under £20.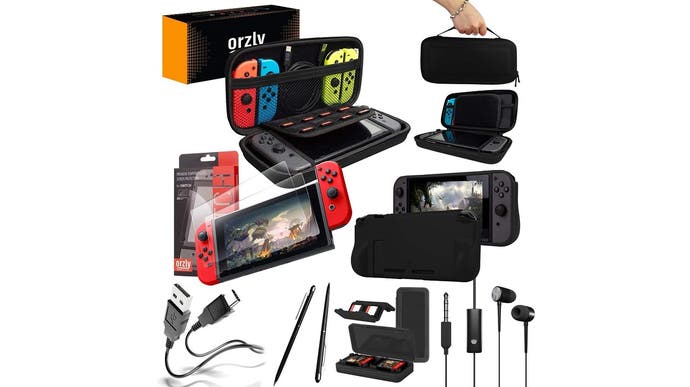 That's just one of the many Nintendo Switch accessory packs that have been reduced today over at Amazon UK.
Perhaps you don't want all the extra gubbins? In that case, you can just get an Orzly Nintendo Switch Carry Case for £9.99. Other more exciting colours - including a red and white Pokéball design - are available for a couple of quid more.
You can also find an Orzly Carry Case for Switch Lite at the same price. Again, a couple of different colour options are £2 more.
Given Orzly's reputation as a well-respected name in the smartphone screen protector world, I'm sure these cases are tough enough to survive knocks, bumps and drops. I do, however, cast some doubt on the marketing image's attempt to suggest that it packs enough force to shatter concrete. It's just a case for my Switch, right, I'm not going to throw it to the ground as if it's performing some kind of superhero landing.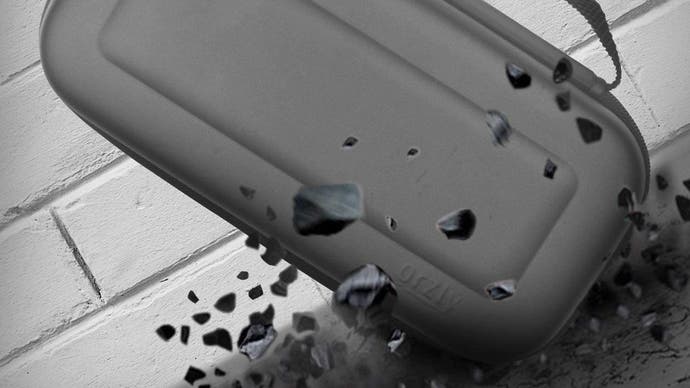 Anyway, those are just a few of the better offers out there. You can also browse through the full range of Orzly Switch accessories that are on sale for more bundles and designs. Many of these aren't priced as well as the ones I've picked out above, though.
---
Even more Switch offers can be found over at Jelly Deals. Give us a visit to find the best power bank for Nintendo Switch, the best value SD card for Nintendo Switch and our top picks if you're after the best Nintendo Switch Lite case for your new console.
---
All of these offers will be available until the end of the day.