Nintendo Portugal's new Switch commercial accidentally reveals developer-only menu
And this prototype console has twice the memory.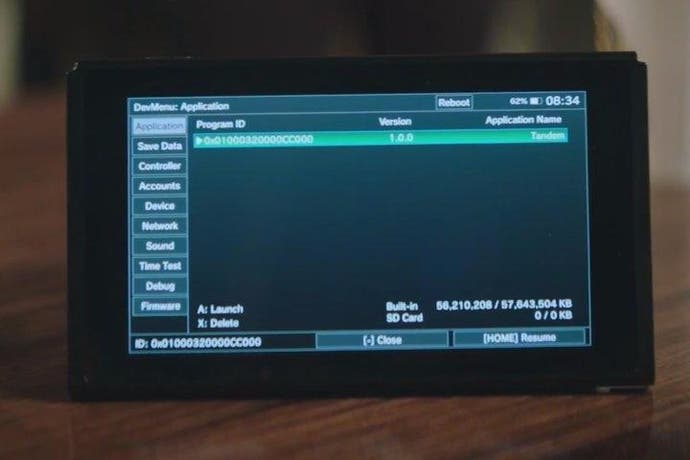 Oops. A new Portuguese Nintendo Switch advert has accidentally revealed a set of hidden developer settings.
The commercial has now been pulled from Nintendo of Portugal's YouTube channel, but not before fans spotted the secret Switch menus only meant for developers, which were visible several times.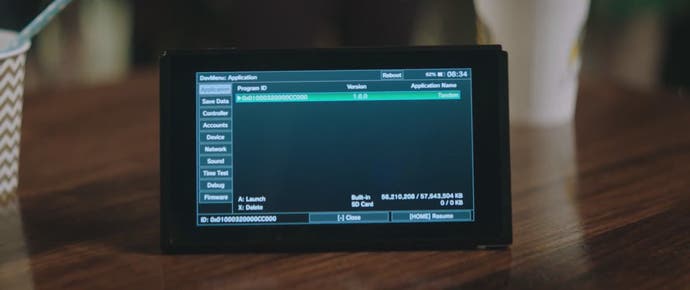 It's likely the advert was an unfinished version and Nintendo Portugal had not properly pasted gameplay footage over the developer menu shots. (We know that the console's gameplay was added via post-production in last year's reveal trailer, and this is a common technique when showing anything running on a screen in general).
But while mistakes happen, this slip-up has uncovered something strange: the developer kit shown appears to have double the internal memory of the final Switch model - 64GB of flash memory rather than 32GB.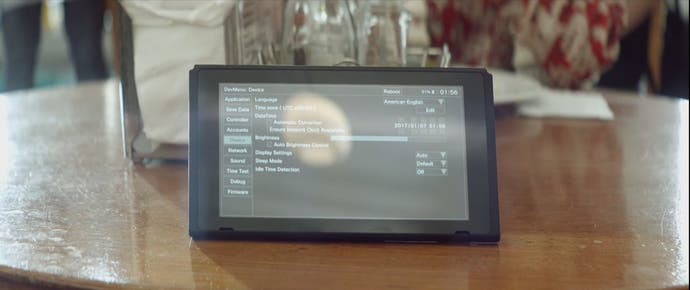 Here's a mirror of the full video, while it lasts: