Nintendo planned a Switch stylus attachment for your Joy-Con
Patent pen-ding.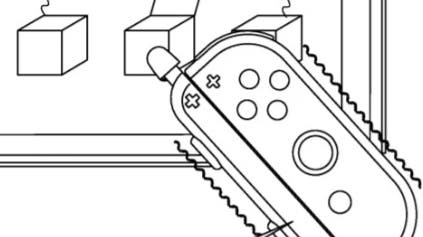 Nintendo has filed a patent application for a stylus which connects to the Switch's Joy-Con.
Proposed designs popped up online this week (thanks, Siliconera) and show a rejigged Joy-Con strap with a pen-like nubbin on top.
When attached to a Joy-Con, the device would act as a stylus for the Switch in handheld mode. Examples for its use shown in the proposed patent include as a simple touchscreen input, or to allow more detailed drawing. You can imagine it being handy for things like Dr Kawashima's Brain Training's touchscreen puzzles, or level design in Super Mario Maker 2.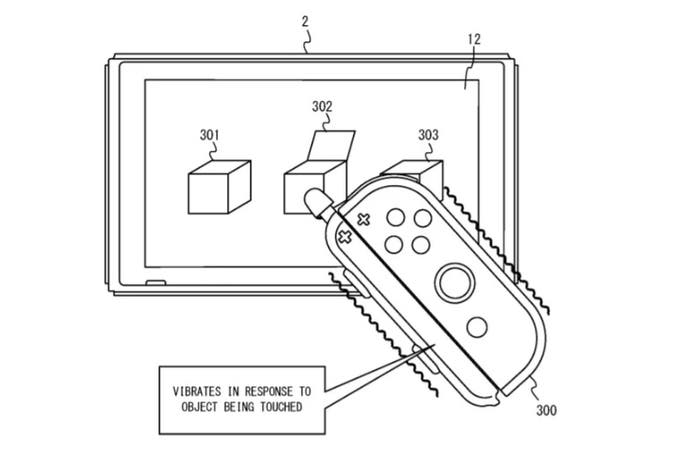 The patent application also details interactivity with the Joy-Con's HD Rumble capability, which can give feedback based on what the stylus selects, and with the Joy-Con's buttons, which could be used to quickly toggle between drawing settings.
As ever, it's worth remembering Nintendo patents a lot of weird and wonderful things - and while some never see eventual release, it's always interesting to find out what the company is mulling.
In this case? Well, this patent application dates back to the summer of last year and this month Nintendo finally released a standalone Switch stylus - a £7 pen-like prodder, available through the Nintendo Official UK Store, which is likely cheaper than this Joy-Con attachment would have been.
Or, y'know, you could just poke the screen with your finger for free.