Nintendo announces Arms, a competitive motion-controlled boxing game
Its first new IP since Splatoon.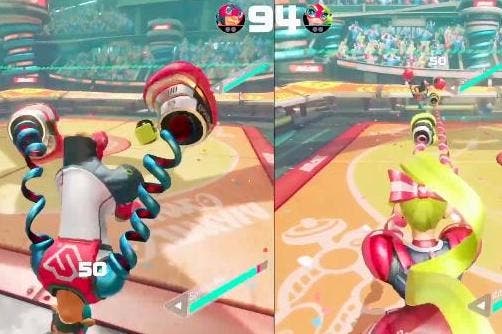 Nintendo revealed the new competitive boxing game Arms at its Nintendo Switch reveal this morning.
Due this spring, Arms represents the first major new IP from Nintendo since Splatoon.
Arms lets players duke it out with extendable arms adorned with boxing gloves. It will use the Switch's Joy-Con controllers' motion-control features.
Players will hold one Joy-Con in each hand in a thumps-up position and twist their wrists to curve their punch in a particular direction. You'll move your character by leaning the controller to strafe and hit a button to dash.
Arms can be played in split-screen, online, or against AI.