Guitar Hero team teases GHOUL as 360 rumours intensify
News expected soon.
Members of the Guitar Hero team have used its MySpace page to tease some sort of new Guitar Hero-related project known as G.H.O.U.L.
The MySpace entry includes a G.H.O.U.L. logo (pictured) and promises an explanation soon. "Many of us [working on GH] have been in the laboratory here hard at work on something that I will officially announce within the next couple weeks," the update reads.
Meanwhile, chatter about an Xbox 360 version of the game has intensified, giving further backing to comments made by various figures at publisher RedOctane from earlier this year.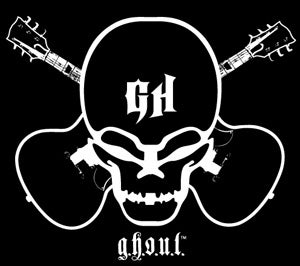 Speaking to MCV this February, RedOctane's VP of marketing Dean Ku said: "I think Guitar Hero would be great on other platforms as well as PS2, including the new Xbox 360."
Members of the development team also refused to rule it out when we spoke to them earlier this year.
Then last month, RedOctane president Ken Huang added that the company was looking into next-gen music games with downloadable content and online play.
So, er, just in case you were in any doubt, eh?
Guitar Hero II - a PS2 exclusive - is due out in November in the USA.