Command & Conquer concept art gets the NOD
It's real, but that doesn't necessarily mean the game's in production.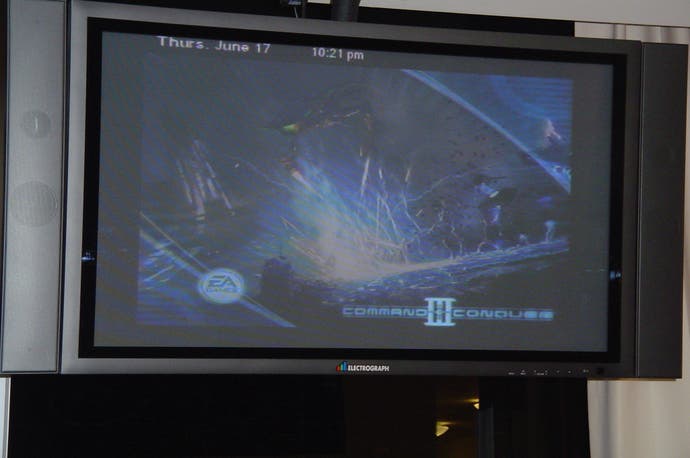 The Command & Conquer online community was thrown into excited chaos this weekend past when fan site Planet CNC posted a tantalising piece of concept artwork purporting to be Command & Conquer 3.
The image, which you can see on this page, is not a Photoshop fake and seemingly really did originate with publisher and franchise rights-holder Electronic Arts - whose logo is displayed in the bottom left.
However EA has so far remained quiet, with nobody available to make an official comment when we got in touch yesterday. Fortunately, that didn't stop EA Los Angeles game design director Adam Isgreen from popping up on another fan site, CNC Den, to try and put the image into perspective.
Isgreen began by dispelling rumours that Petroglyph Games are working on the game for Electronic Arts. "EA owns the C&C brand," he said. "The Petro guys are doing their own stuff."
He continued: "What you saw was a concept/inspirational piece of art that we did over a year ago that displays on our internal EA monitors here at EALA," Isgreen said. "Concept art is our 'What if?' avenue to explore things we may or may not want to do in the future with game content, a certain look, or atmosphere/tone."
Isgreen also confirmed fans' suspicions as to what the image is actually showing. "FYI, it's an image of a Scrin Primal defending against a GDI attack on a Scrin base," he added.
Of course it's not hugely surprising to learn that EA is playing around with ideas for the continuation of the Command & Conquer franchise. The last game in the series, Generals, divided some critics but nevertheless sold very well. We're guessing that we will hear more on the subject in the future, whether it's connected to this concept image or not.