Who won our Mario Kart: Double Dash bundle?
A very lucky man, that's who.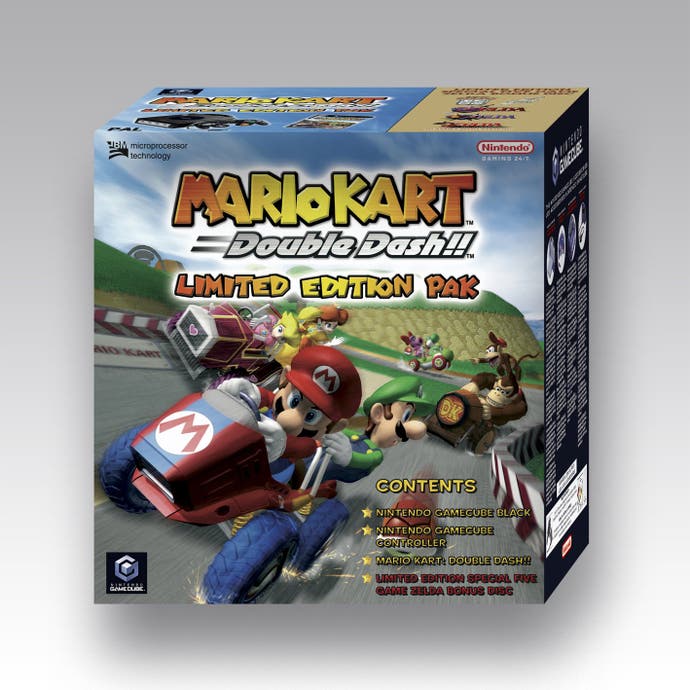 Clearly EG readers have very good taste, because after a week on the front-page our Mario Kart: Double Dash!! bundle giveaway secured more entrants than any other competition in recent memory.
With such a prestigious prize on offer (to recap: a Cube, a copy of Mario Kart and the exclusive Zelda collector's disc) we brought in independent adjudicators (a stuffed Pikachu and Sakura from Street Fighter) who presided over the careful process of random selection, which took place today at 14:15 GMT.
And so, without further filler text and cynical attempts to stretch out an item, the winner of the EG Double Dash bundle giveaway is... Matt McKinstry! Matt correctly identified that it was Wario who did not appear in the original Super Mario Kart, and for that he takes home the bundle.
Matt, we'll be in touch soon. The rest of you: keep your eyes on the site early next week for another console giveaway. Finally, thanks to everyone who entered, and thanks to Nintendo for putting up such a desirable prize.