New SNES game is all about crunch
And it's for a good cause.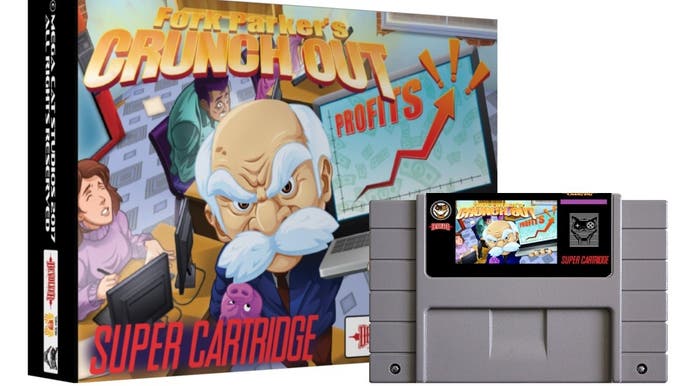 There's a new SNES game - yep, you read that right, a new SNES game - that's designed to raise awareness about development crunch.
Fork Parker's Crunch Out is developed by Mega Cat Studios and published by Devolver Digital, the company behind Hotline Miami and Serious Sam. It costs $49.99 and all profits go to Take This, a nonprofit dedicated to informing the games community about mental health issues, providing education and services within the industry and tackling mental illness prevention.
Fork Parker's Crunch Out stars Devolver's CFO, Fork Parker. He "bootstraps a ragtag group of game developers from a downtrodden garage studio to a high rise mega corporation using only his love of profit and questionable motivation tactics".
"Deadlines are not to be missed and Fork will use any and all methods of encouragement to keep his team focused and productive as they work to get their next big hit out on time and hit their bonuses, which are unfortunately tied to the game's critical reception."
It looks like this: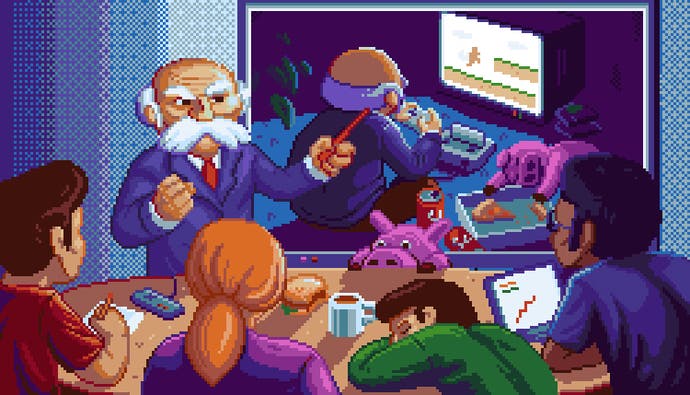 The game comes on an authentic cart and packaged in a SNES era game box with a manual and everything. It's worth noting this is an NTSC SNES game, so it won't work with our lovely (and superior-looking) PAL SNES consoles. It's limited to 1000 physical copies and sold exclusively at megacatstudios.com and at select independent game retailers around the United States (expect to pay $25 if you're shipping to the UK).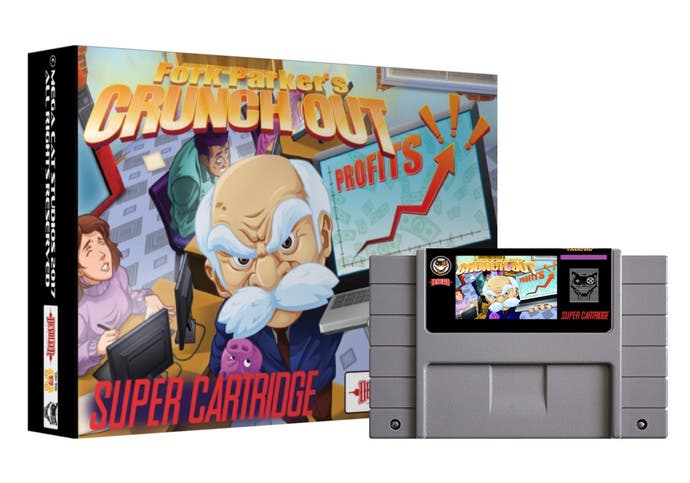 "As demonstrated in our 2016 white paper 'Crunch Hurts', crunch is an unsustainable practice that exploits game creators' passion at the expense of their physical and mental wellness," said Kate Edwards, board member at Take This.
"We applaud and appreciate Devolver Digital's and Megacat Studios' creative approach to exposing the reality of crunch while generously supporting our mission."