New Overwatch YA novel, The Hero of Numbani, set to release next year
"All-new, original story" will focus on Efi Oladele.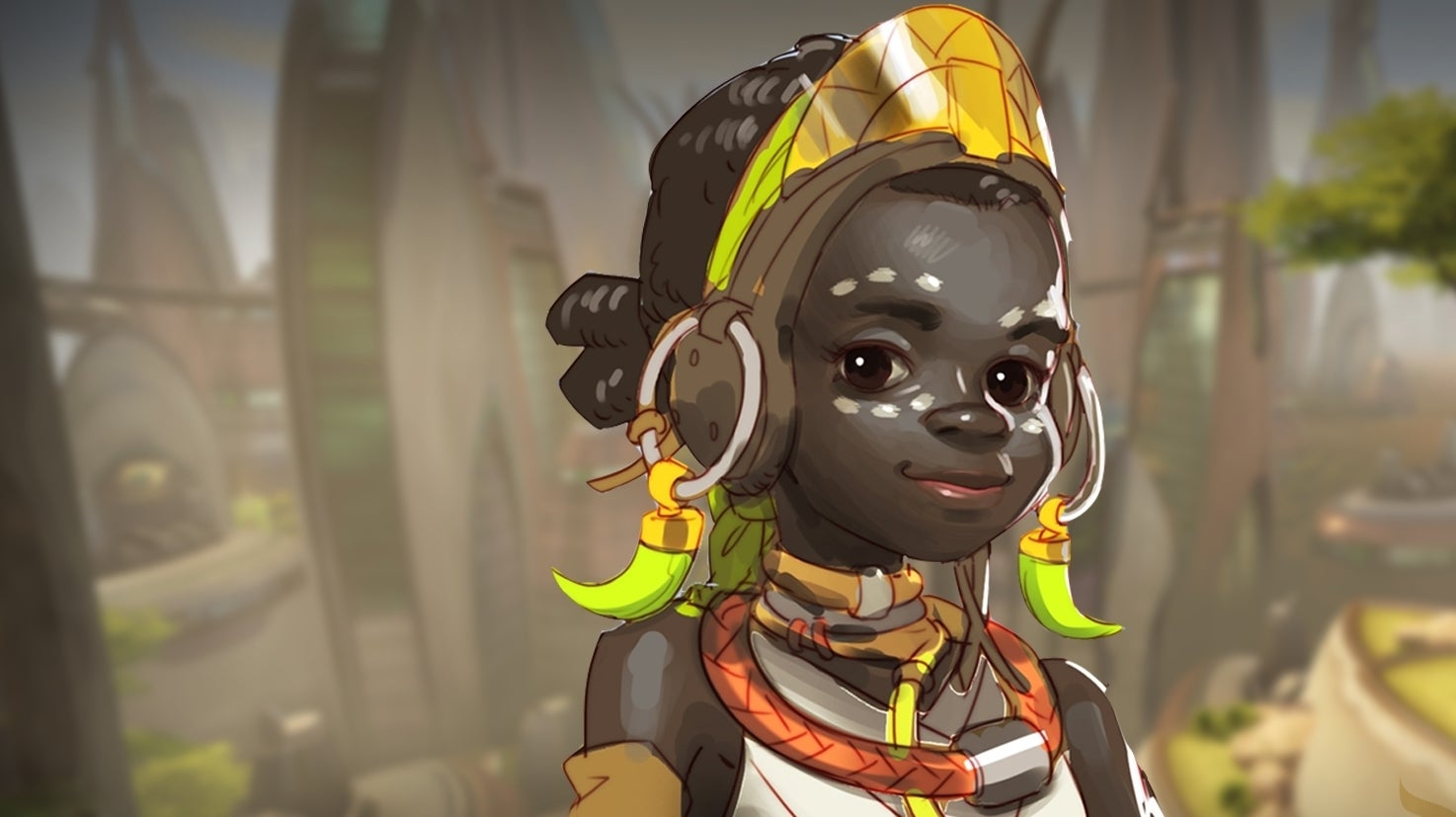 Overwatch's deep, storied lore and thriving merchandising business have united for a new venture in fiction with The Hero of Numbani, a new young adult novel releasing next year.
Popping up on Amazon and spotted by Polygon, Scholastic has revealed it will publish the Overwatch novel on 5th May, 2020. Focused on Efi Oladele, the young creator of Orisa, the "action-packed novel" also features "the fan-favourite characters Efi, Orisa, Doomfist, and Lúcio in an all-new, original story straight from the minds of the Overwatch game team and critically acclaimed author Nicky Drayden".
"In the technologically advanced African city of Numbani, in the not-so-distant future, humans live in harmony with humanoid robots known as omnics," the book blurb tells us. "But when a terrorist tries to shatter that unity, a hero named Efi Oladele rises!
"Efi has been making robots since she was little - machines to better her community and improve people's lives. But after she witnesses Doomfist's catastrophic attack on the city's OR15 security bots, Efi feels the call to build something greater: a true guardian of Numbani."
Interestingly, the e-novel is clearly labelled as "Book #1" on Amazon.com, so it seems likely that further instalments will follow. Sadly, right now there's no sign of it on Amazon.co.uk, though. Sorry.
This year, Overwatch has seen some of the biggest changes since release, with the introduction of role queue and new tank hero, Sigma, and a recent 8 GB download for the Public Test Region (PTR) that made changes to 13 heroes in a patch dubbed a "remaster".