NetherRealm shows off more Mortal Kombat 11 Friendship finishers
Ahead of next week's free update.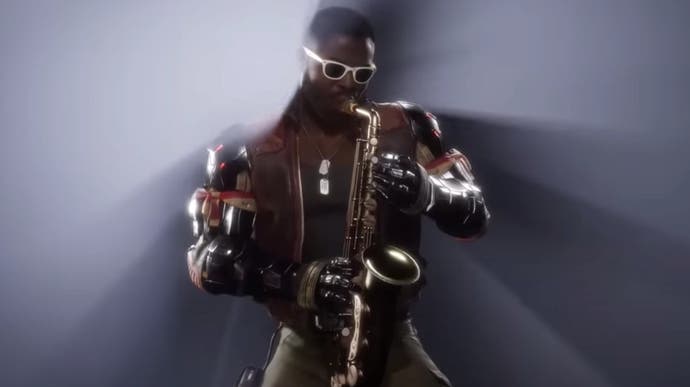 Sometimes you're just not in the mood to rip someone's spine out of their eye socket, and for those moments when levity is preferred, developer NetherRealm has just the thing, showing off more of Mortal Kombat 11 Friendship finishers ahead of their long-awaited return next week.
Friendships first joined the Mortal Kombat pantheon in 1993, when they were featured in Mortal Kombat 2 as a tongue-in-cheek response to the controversy surrounding the series' particular brand of ultra-violence. Amazingly though, it's been nearly 25 years since Friendships last made a fully fledged appearance in a Mortal Kombat game, so their comeback is long overdue.
Mortal Kombat 11's Friendships - which are teased in the trailer below, and include the likes of a saxophone solo for Jax, a teddy bear hug for Scorpion, and a sideline in ice cream retail for Sub-Zero - arrive in the game next Tuesday, 26th May, and, better still, they're included as part of a free update for all players on Xbox One, PS4, Switch, Stadia, and PC.
The update will also include fan-favourite stages (Klassic Dead Pool and Soul Chamber) as well as stage Fatalities, and accompanies Mortal Kombat 11's ambitious Aftermath DLC.
This is developer NetherRealm's first stab at a story expansion for the series, picking up right after the events of the main game. It also introduces three new characters in the form of wind god Fujin, half-human half-dragon Sheeva, and, uh, RoboCop.
Players that already own Mortal Kombat 11 will need to fork out £34.99 for Aftermath, but those looking to jump onboard with the expansion can get everything - the base game, Aftermath, and the Kombat Pack - in the £49.99 Mortal Kombat 11: Aftermath Kollection.