Netflix's The Witcher show will indeed include THAT scene
S Tub Heaven.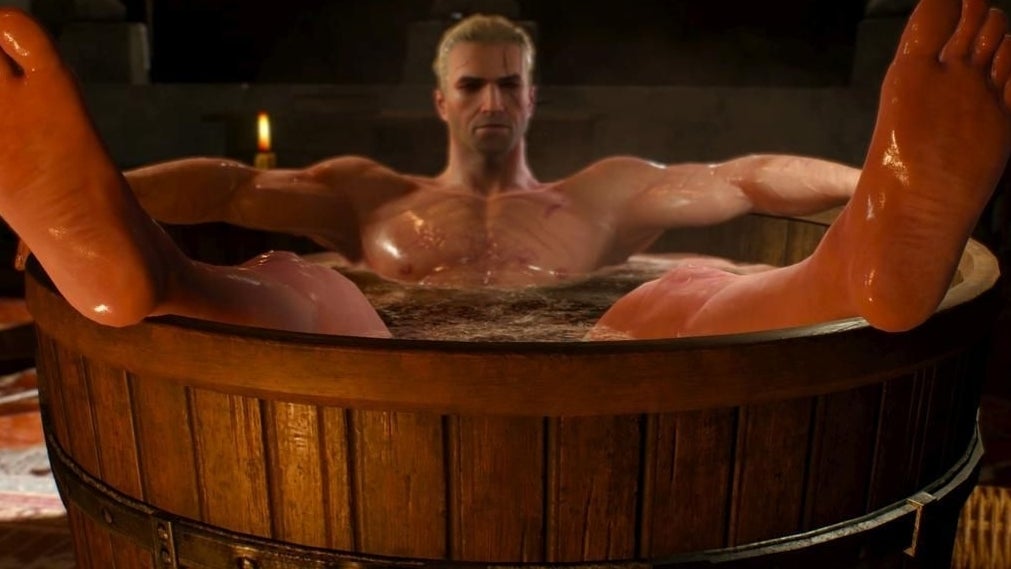 Yes, there's going to be a bathtub scene in The Witcher Netflix series.
Whilst showrunner Lauren Schmidt Hissrich wouldn't be drawn on who, exactly, will be taking a soak - or who they might be accompanied by - she did confirm to io9 that "there's a bathtub".
"There is a bathtub this season," Hissrich said. "I won't tell you who's in the bathtub, but there's a bathtub."
As Matt recently reported, after months of teasing, cast announcements, and costume reveals, Netflix finally dropped a video teaser of the live-action television adaption of Andrzej Sapkowski's Witcher novels, and it offers a decent slice of The Witcher's leading cast in action.
Hissrich promises plenty of nuance to the series so whilst she acknowledged it is a "very adult show", sex and violence in The Witcher won't merely be vehicles for shock value, apparently.
"One of the things we're enjoying exploring," explained Hissrich, "is all the shades of grey in the books. The characters you're rooting for in the beginning may not be the characters you're rooting for in the end. And characters you hate and seem absolutely evil are motivated by something that's really relatable and human and emotional."