Netflix's "very adult" Witcher television adaptation gets its first trailer
Geralt load of this.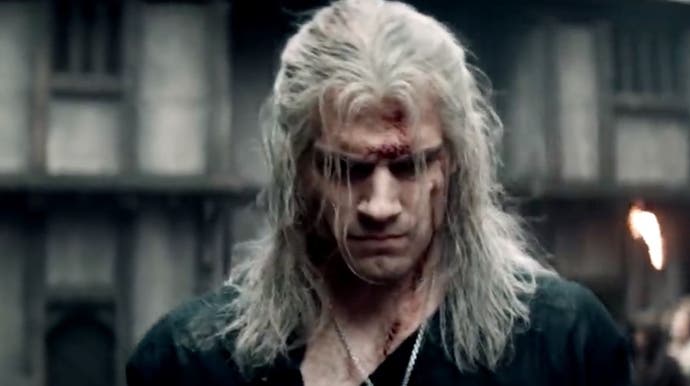 After months of teasing, cast announcements, and costume reveals, Netflix's television adaption of Andrzej Sapkowski's Witcher novels has received its first trailer, giving fans the best indication yet of what to expect from the finished article.
As you'd imagine, the new trailer - rather modestly described as a "teaser", despite being almost two minutes long - offers a decent slice of The Witcher's principal characters in action, meaning the internet will no doubt soon be alive with debate on whether Henry Cavill (as Geralt of Rivia), Anya Chalotra (as Yennefer) and Freya Allan (as Ciri) are up to the task.
As someone with only limited experience of the characters in either their game or book forms, I couldn't possibly speak to the authenticity of their portrayals, but the atmospheric trailer certainly looks the part, sporting the kind of lavish production you'd expect from Netflix - and would certainly want in order to do justice to The Witcher's epic fantasy spectacle.
Speaking to Entertainment Weekly, showrunner Lauren Schmidt Hissrich shared a few more details on The Witcher's first eight-episode season, calling it a "very adult show". Hissrich did, however, offer assurances that there's plenty of nuance to the series, and that any sex and violence in The Witcher serves more purpose than mere shock value.
"One of the things we're enjoying exploring," explained Hissrich, "is all the shades of grey in the books. The characters you're rooting for in the beginning may not be the characters you're rooting for in the end. And characters you hate and seem absolutely evil are motivated by something that's really relatable and human and emotional."
It will also, says Hissrich, be a very monster-centric series, as is appropriate for a yarn about a monster hunter. "I think people are going to be surprised by how many monsters we were able to do and how integral they are to story. It really feels like the monster stories become analogs for bigger things happening in the world right now in different political phenomenons."
Although Netflix is yet to announce an airdate for The Witcher television adaptation's first episode, the series is expected to launch late 2019.