Neon green and pink Joy-Con pair down to £58
Take back control.
This set of official neon Joy-Con controllers for Switch in green and pink (from left to right respectively) plus controller straps has been discounted by £12 at GAME, putting the final price point down to a not-too-shabby £57.99.
Like pretty much everything Nintendo makes, Joy-Con pairs are rarely discounted. As such, this is the lowest price for the lurid set you'll find online right now, and potentially for a while afterwards too - so get in there fast!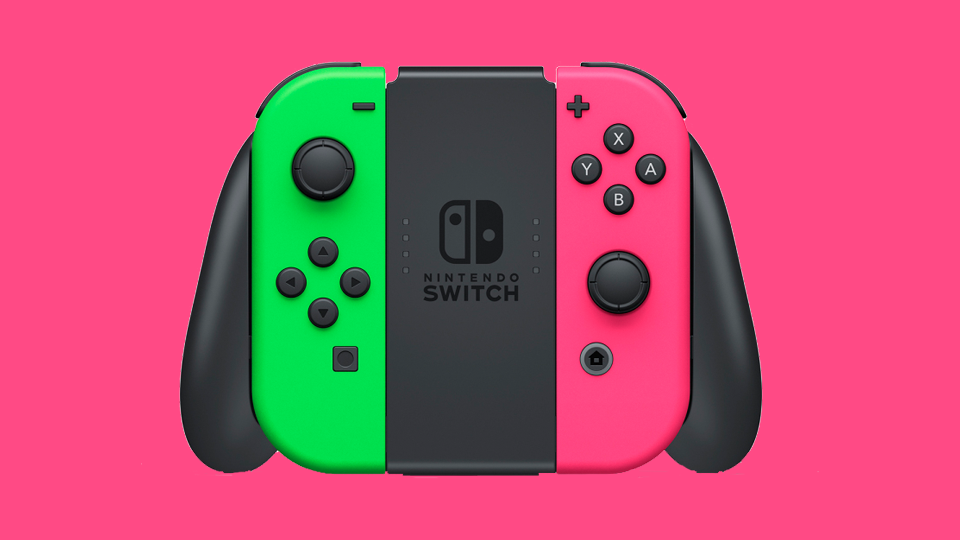 These bright boys pack more power than their initial appearance suggests. Not only do they have an IR Motion camera that lets them effectively play rock, paper, scissors (they can read hand gestures), they also boast their own built-in NFC Touchpoint that is Amiibo-compatible. In addition, they last a good 20 hours on one full charge.
If you're looking for more Nintendo goodies, take a gander at the best Nintendo Switch accessories out right now. However, if storage is your game (figuratively speaking) check out the Nintendo Switch SD card guide. Spoiler: it's all microSD cards.