Naughty Dog turns 30 this month, puts on art shows
Is making a full length documentary about its history.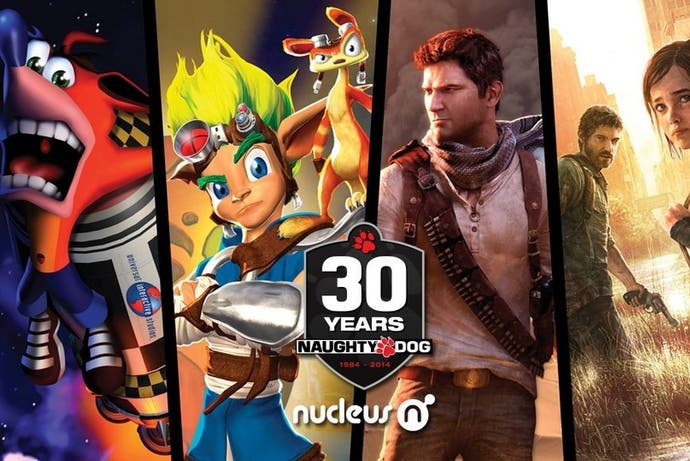 Uncharted and The Last of Us developer Naughty Dog is turning 30 this month, but I'd swear it doesn't look a day over 21.
To commemorate this, it's putting on a handful of art shows. One of these is happening at the Lucca Comics and Games Festival this October, while the LA Gallery Nucleus will host A Tribute to Naughty Dog: 30th Anniversary from 27th September - 12th October, and another gallery showing is being sorted in the Netherlands.
Additionally, the developer released the following video celebrating its history over the last three decades.
There will be a full length anniversary video that will debut at the Gallery Nucleus showings on 4th and 12th October. This will be available online in the next month, the developer clarified on the PlayStation Blog.
Naughty Dog was originally founded by Andy Gavin and Jason Rubin in 1984 when they were both 14. The studio was originally called JAM Software, but renamed itself Naughty Dog in 1989. Its first game was an edutainment affair for the Apple 2 called Math Jam, which came out in 1985. The studio really hit critical mass with Crash Bandicoot in 1996 and the rest is history.
Naughty Dog is encouraging fans to tweet their favourite memories involving the studio and its work between now and 12th October when the LA Gallery showing wraps up. The studio will retweet its favourite submissions and "possibly send you something really cool."