Naughty Dog reveals The Last of Us board game, free PS4 theme, and more
Ahead of tomorrow's Last of Us Day celebrations.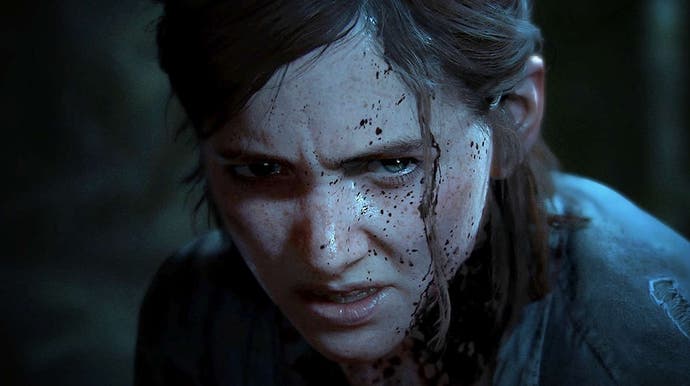 Tomorrow marks Naughty Dog's inaugural The Last of Us Day (which replaces the previous Outbreak Day, for obvious reasons), and in preparation for the main event, the developer has made a number of game-related announcements - revealing merchandise, freebies, as well as the news that its grim cinematic opus is getting the board game treatment.
The Last of Us Board Game, as it's imaginatively known, is being made in collaboration with publisher CoolMiniOrNot (CMON), which was previously responsible for the likes of Bloodborne: The Board Game and God of War: The Card Game. As you'd expect, it'll transplant the characters and world of The Last of Us to the tabletop, but Naughty Dog isn't saying much more than that right now, only confirming that development is currently underway.
More tangible is the newly revealed two-disc The Last of Us Part 2 vinyl soundtrack, featuring music from Gustavo Santaolalla and Mac Quayle. Naughty Dog says it'll be revealing further details on the soundtrack, and unveiling two limited-edition Last of Us Part 2-inspired posters, at 5pm in the UK/9am PT tomorrow.
Should your yearning for The Last of Us merchandise still remain unsated, the developer has also unveiled a new modular Last of Us statue from Mamegyorai Collectibles featuring Ellie and Joel (costing around £260), and a 16" The Last of Us Part 2 Ellie statue from Gaming Heads.
The latter comes in three variants: a base version featuring Ellie and her machete, a Stealth Edition with interchangeable arms, optional bow, and swappable facial expressions, and a Hunter edition, which is exactly the same aside from a "special paint finish". The base version starts at $399.99 (about £300), so is ideal for wealthy fans of miserable collectibles.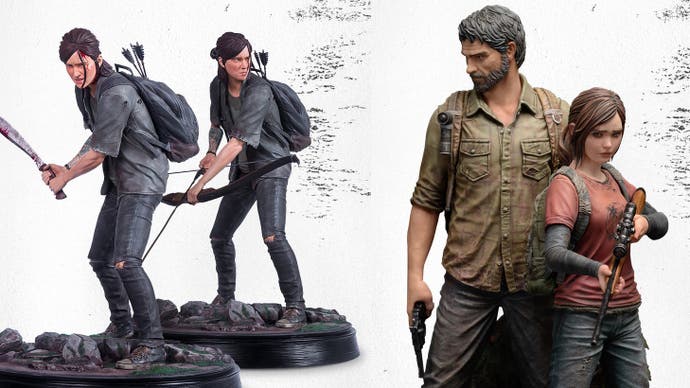 For those that are keen to celebrate tomorrow's The Last of Us Day without forking over the equivalent of a lower-tier next-gen console, Naughty Dog has whipped together a free new The Last of Us Part 2 dynamic PlayStation theme, inspired by "that final parting image of the boat washed ashore with the waves gently rolling onto the beach".
It's available now from the PlayStation Store, and the developer has made all other The Last of Us Part 2 themes and avatars free until Monday, 28th September.
Naughty Dog's pre-amble to tomorrow's The Last of Us Day details a few additional happens, including merchandise discounts and a photo competition, and can be found on the PlayStation Blog. The event proper promises "exciting" (although still rather nebulous) things, and begins tomorrow, 26th September, at 5pm in the UK/9am PT via the official website.