Naruto notches 10 million worldwide sales
Uzumaki something popular.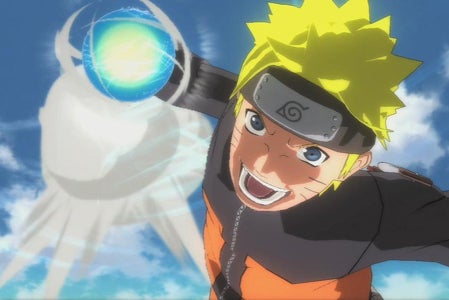 Naruto, that weird spiky-haired manga beat-'em-up franchise that spits out games you probably ignore, has achieved 10 million sales now.
Streamers!
North American people bought most of the Naruto games (4.3 million), followed by Europe (3.8 million) and then Japan (1.9 million).
The series started with Naruto: Clash of Ninja in 2003.
The series broke from the norm with Naruto: Rise of a Ninja in 2007, a Ubisoft-built platform adventure and beat-'em-up game.
"Rise of a Ninja is by far the best Naruto game around," declared Eurogamer's Naruto: Rise of a Ninja review, "and its absolutely lovely cel-shaded graphics and gorgeous, authentic environments set it head and shoulders above the competition in terms of anime licensed games."
The series' usual developer, CyberConnect2, will release Naruto Shippuden: Ultimate Ninja Storm Generations on 30th March for PS3 and Xbox 360. Namco Bandai is publishing.
All-in-all, we can expect more Naruto in the future.