Namco Bandai drops Naruto Shippuden Card Edition in UK
Due to "problems".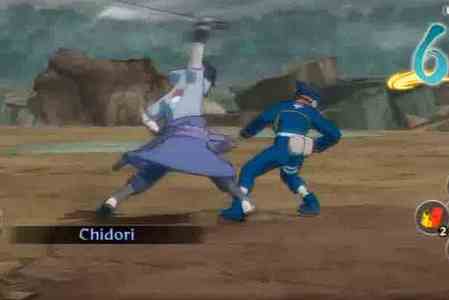 You won't be able to buy the Card Edition of Naruto Shippuden: Ultimate Ninja Storm Generations in the UK, Namco Bandai has confirmed.
A tweet from the UK arm of the publisher said this was due to "problems".
The Card Edition was due to launch alongside the standard retail version of the game on Friday, 30th March. The game features a system that integrates real-world collectible cards, sold in booster packs. Each card contains a code allowing players to unlock artwork for their in-game profile card, and play a mini-battle to unlock a bonus skill for use online.
The Card Edition was set to include a card starter set, a poster with a message from Masashi Kishimoto celebrating the ten million sales milestone of the Naruto video game series, and the game disc with a card booster pack. The Starter Set was to contain a ready-to-play deck of 50 cards, an instruction book and play sheet. The booster pack was to contain eight cards.
Booster packs and the Starter Set were supposed to be available as standalone in GAME and Gamestation in the UK and online at GAME.co.uk. Namco Bandai UK pointed to alternative retailers to buy the standard edition of the game. You can get it online from Amazon, Play, The Hut and Zavvi, and in store at HMV and Blockbuster. You can get the trading cards only at Zavvi.